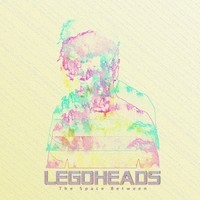 The Space Between comes nearly two years after LegoHeads released its first album Songs for Water. Like its predecessor, The Space Between is an emotional-driven, strikingly ambient collection of songs.
Despite being a one-man Vancouver-based band, Landon Trimble has always managed to do what many pop/rock bands do not: to connect with his audience. If you asked me what I heard after my first listen of the 10 tracks in The Space Between, I would not have an answer for you. That's because the songs in this album are so evocative that it becomes hard to focus on what you are hearing. Instead, I focused on how this album makes me feel.
I listened to this album about three times before I got used to the ambiance of the tracks and allowed myself to listen to the smooth lilt of Trimble's vocals. Throughout the album, I discovered a mix of styles that I had mixed feelings about. On songs such as 'My Body Will', 'The Void' and 'Pull Me Under', Trimble used a mix of his atmospherical pop and instrumental backup to structure his songs and capture attention. I found this mix headier to listen to than the techno-tinged electro-pop that dominated songs like 'Headlights' and 'Falling.' I think it really depends on where you stand vocals-wise; the electro-pop songs were great and gave more leeway to Trimble's vocals, but it's in the case of using instrumentals that is voice stood out. The blending of the piano, percussions, and drums provided a better foil for his message to shine through.
However, in spite of my preferences, what I remembered after I finished listening to this album (for the nth time, I cannot quite remember how many times I played it over) are the two shortest tracks on this album: Can't Sleep (interlude) and the Here at the Edge (Outro). Not everyone will enjoy these beats-dominated, vocals-on-the-background, emotionally-charged compositions, but there is an ingenuity to them that I didn't find in the other tracks.
I think I'll have given this album a few more listens before the year is over.
http://www.legoheadsofficial.com/
Collins Hemingway