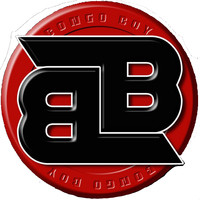 Anthems For Autumn goes for a playful style with the luscious "Feel Me". With a nimble sort of funk, the song propels itself forward with a seductive quality. Vocals tie the entire thing together with an intensity felt passion.
"High On Love (Can't Get Too)" shows off Karen Atkin's mellowed out retro grooves. Incredibly playful, Karen Atkin ensures that the entire piece has a sunny, summery vibe to it. Allowing for a great degree of levity, the track delves into a playful disposition.
Franki Dennull/The Beings taps into Bob Dylan's thoughtful storytelling style with "If You Died Today". Nicely mixing soul and the blues into a satisfying whole, the piece radiates with a such warmth. Layer upon layer of sound is applied with a painterly precision.
Disorienting grooves and fiery flows work wonders on Conceptz's "Fall feat. Cassidy". Beats hit hard while all of it comes together in a delightful kaleidoscopic sound. Lyrics have a tremendous power to them, with a gorgeous stream of consciousness approach.
The dreamy quality of Studeo's "Our Perfect Place To Be" opts for a calming atmosphere. Elements of ambient, jazz rock, and lounge come together into a stylish whole. Her voice feels warm like a blanket.
"1,2,3 Time" shows off Tysu's uncanny ability to create truly infectious grooves. Melodic flourishes add to the overall luxurious nature of the track. Downright incredible, the piece embraces the four to the floor dancefloor approach.
Infinitely celebratory, Tony Valor's "D' Nah Nah" injects a wild unhinged quality into their sound. Lyrics embrace a party-like atmosphere. Everything works in the track from the deep bass sound to the nimble percussion.
Website: http://www.bongoboytv.com/