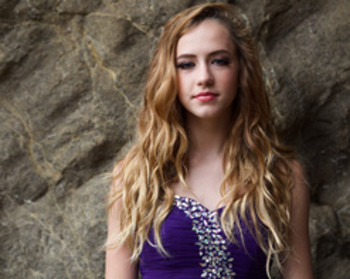 Alexa Friedman is a shooting star in a never ending sky of independent pop artists. In the year 2017, creating and releasing music as an independent artist is the way to go. On one hand, we have access to endless creative outlets, but on the other hand, independent music has become an incredibly oversaturated market, where only the very few diamonds in the rough can shine through. Alexa Friedman is one of those diamonds. Her brand new music video for "Meant To Be", burns so bright, it is impossible to see past the entrancing light of Alexa Friedman.
This star is no stranger to entertainment. Having started singing and acting at the age of 4, Alexa already has a decade of experience under her belt. She began as the spokesperson for her parent's small business, being featured in print, TV and radio. One taste of that life and she had found her calling. In 2017, this 14-year old triple threat is annually working the Los Angeles circuit of acting, singing, and dancing. She's already appeared in several shows such as The Middle, School of Rockand Walk The Prank, as well as linking up with vocal coach and songwriter Estani Frizzell.
Coming out with her first single, "Enraptured" only 3 months ago, she has already amassed an impressive 100,000+ views on the official music video. The video also earned the Hollywood Music in Media Award for Best Independent Music Video. Capitalizing on the incredible footing she's firmly established, Alexa Friedman is coming right back with a new video for the song, "Meant To Be". This empowering pop anthem is a more personal side of Friedman, with a message that speaks to the souls of young dreamers striving for more and pushing themselves to be the person they truly wish to be.