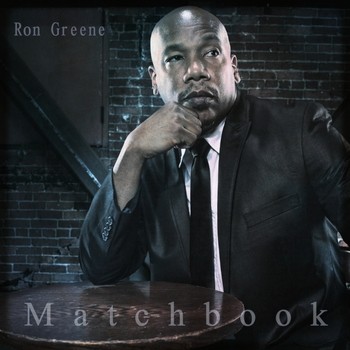 With a career dating back a decade to his debut album Sketches, Idaho based performer Ron Greene puts all of his love, loss and outward pouring emotion into his latest single, "Matchbook." Partnered with a new collaborator in Jerad Finck who jumpstarted his already soaring career with a #1 independent hit single in "Runaway" from 2011. Greene went solo in 2008 after playing guitar for the Nate Schierman Band and while touring with that project he happened to meet Finck along that group's career trajectory. Ron decided to take his solo material to an open mic stage and the reception and feelings he felt while playing it inspired him to dive headlong into writing, recording and releasing his own material.
Originally from Indianapolis, Greene was part of a church savvy family that embraced their faith and this upbringing would lead Ron to see influential guitarist Phil Keaggy at a church gathering. He was inspired to start picking up the guitar the next day and learned his first chords, a move that would lead him to becoming a versatile performer in both full band amalgamations as well as his own solo/acoustic material that he built from the ground up. This background of love and gospel has filled Ron's music with soul and the results speak for themselves.
http://itunes.apple.com/album/id1354098454?ls=1&app=itunes
"Matchbook" is a powerful piece built on crashing electronic backgrounds, rhythm & blues styled digital percussion and tempo-setting with the entire affair being skyrocketed by Greene's dynamic vocals that reach deep in his soul background. It's a bit of a different trip for him musically, although it still retains many of the elements from his prior work in the Nate Schierman Band which heavily referenced Coldplay as well as The Dave Matthews Band for its varied foundations.
The groove is held by a churning bass-heavy pulse while Finck's production work layers on each element while giving particular resonance to the vocals. Ron's melodies are strong and propulsive, his honey-coated voice adding some low suaveness to his lower registers and the chorus shooting into overdrive thanks to his ability to push and bend notes any which way he pleases. Lyrically, this is a poignant and powerful piece that touches upon possible loss of a relationship and heartbreak in the opening stanzas as he soulfully laments, "I just can't remember when it was better, I'm sick of always feeling so down, it's time for me to bailout, nosedive, it's the only way I'll get out, survive," but as the music scales and ascends skyward for the chorus he has made his decision and found his resolution, he's going to burn down the past and start over, "Cause I don't want to burn it down, but this madness stickin' round, and we could fight it, ride it out, but I would just rather go and kiss it with a matchbook." It's a powerful statement that balances the right amount of sadness with the right amount of hope and will.
All around this single should be able to find a major audience on radio. Thanks to powerful production, expert writing, rousing instrumentation and great vocals/lyrics, Ron Greene is taking his lengthy and illustrious career to the next level. Watch out folks, he truly is about to set the world on fire!
https://www.facebook.com/rongreenetunes/
By – Daniel Boyer