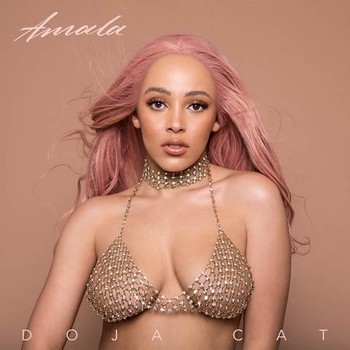 Today, Los Angeles-based pastel-pop princess Doja Cat releases her incredible debut album, Amala, on RCA Records. Amala contains Doja Cat's celebrated, awesomely wild singles "Candy," "Roll With Us," and "Go To Town."
Cooking up vibrantly, candy-coated beats, dropping bars doubled-up on double entendre,and singing with claws out, Amala unlocks a sweetly sexy world soundtracked by wild hip-hop, twisted pop, and smoked-out R&B. Asserting a feline-esque dominance and a style that can only be described as every color in a box of crayons, Doja Cat's unapologetic charisma, charm, and confidence immediately take center stage. With Amala's release, as well as a feverishly devoted fan base and love from the Fader, Pigeons and Planes, Refinery29, V Magaine, Vibe, Hilly Dilly, and so much more since her first EP, Doja Cat is a name you will be hearing a lot more this year.
Following a tour with Lizzo at the end of 2017, Doja Cat will be playing select shows throughout 2018.