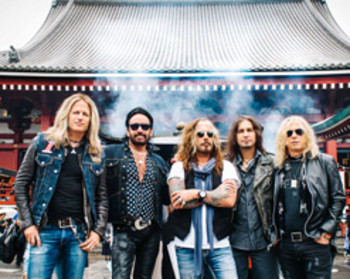 After wrapping up over a year of touring in support of the acclaimed Make Some Noise and the brilliant live album Live & Louder, it seemed like The Dead Daisies were ready to finally rest up and begin to work on their follow up effort. They treated fans to a steady stream of excellent recap videos and even posted updates on social media of them in the studio beginning work on their next album. So imagine fans' surprise when the band unexpectedly dropped the brand new animated video for the live favorite "She Always Gets Her Way (All The Same)" via Billboard.com!
http://www.thedeaddaisies.com/
Between performance videos like "Join Together" and "We're An American Band" to bigger production clips like "Song And A Prayer" and "Make Some Noise (Live And Louder)," the Daisies seemingly pulled out every stop in the music video arsenal over the past 18 months. Viewers were treated to almost every kind of presentation possible. Almost.
For a band that always delivers top notch graphics and artwork, creating an animated video is the next logical step. The video is the work of director Josh Goodswen and animators Monkeyshine Studios, who bring the Daisies to life with a cheeky tale of a little bit of love, a whole lot of lust, and of course a healthy dose of rock and roll. Harkening back to the vibe of the popular Rock 'N' Roll Comics series from the early 90s, each band member is brought to life with just the right amount of character and signature look. David's Flying V, Brian's double kick drum, Doug's Les Paul slung low, and Marco's four string axe all come to life with a minimalist perfection.