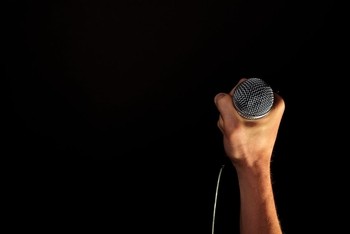 With modern technology, it doesn't take much to convert some extra space in your home into a music studio. The first thing to consider is whether the size of the room will work for your purposes. Once you've laid the groundwork, here are some of things that you'll need to get your project going.
A Computer with Music Software
There isn't any need for all of the fancy equipment if you have the right computer. Make sure that the computer that you choose has enough processing power for your needs. Another thing to take into consideration is the music software on the computer. Not all music recording software is the same. Some are more user friendly than other versions. Read some reviews before you decide what software package that you want to purchase. You might even want to demo a few programs before you make your final decision.
Quality Speaker System
As with all music studios, you need to invest in a good quality speaker system. This will give you the best shot at producing quality sound. You will also have to decide on a style of speaker that works with your setup. There are floor speakers as well as a variety of wall and ceiling mounted speakers. Select your speakers with the shape and size of the room in mind. Some speakers may be better suited to your converted space than another type.
Microphone and Headphones
Headphones are a must if you really want to listen to the music. Depending on how you're planning on using your studio, the accessories may make all of the difference. If you're planning on listening to music, you won't necessarily require a microphone. Some computers will even offer a built in microphone option with the music production software. Bluetooth wireless devices may be something that you want to consider for your music studio.
Acoustical Paneling and Tiles
Most houses have drywall, and this doesn't allow for the best sound quality. Adding acoustical paneling to the walls and tiles to the ceiling can help to improve the sound. They work by balancing out the amount of noise that is reflected around the space. You may also want to consider adding rock insulation to limit the amount of sound that travels through your home. If you're still having trouble with the quality, add reflector panels to cut down on the interference.
Having your own private music studio is within your reach if you just take a few simple steps. Select quality equipment to make producing worthwhile music as easy as possible.