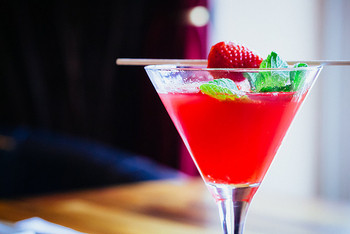 When you're heading off out to a gig, the music kind of takes priority over the entire thing. However, there's no reason not to make a night of it, especially if this is something you've been looking forward to for weeks. 
Great food – like great music – is something that a lot of people get passionate about. A night with both is right up our street.
Why Eating's Not Cheating
Sometimes in the rush to get ready for a gig, eating takes a back seat. However, as with most nights on the town, going to a gig often involves drinking and a whole lot of dancing about. Eating beforehand isn't just a good idea – it's a great one.
If you want energy but you don't want to end up not being able to handle your drink, loading up on a tonne of food is the best way to go. After all, do you really want to risk making a fool of yourself in front of all the other fans? At the very least, you do want to remember the show. You're paying for it!
Order In Or Eat Out?
Ah, the age old question. Eating at a restaurant is always a fun social occasion, especially if you pick somewhere with great food and you go with a group of friends. If your fave spot is local to the venue, even better – it's just a pit stop on the way.
Of course, you don't need to go anywhere fancy. You can keep things casual. You know how it is when you're rushing to get ready for the gig anyway, sometimes going out to eat would just make the whole affair worse. Week nights are particularly bad for this – often just making it out of work and to the show on time seems pretty impossible, and that's when you're forced to skip dinner.
Ordering in is a brilliant alternative, as it allows you to kill two birds with one stone. You can get ready while you eat, or even enjoy some pre-drinks before you head out. Saving money on the pub is always ideal! Plus, when you eat out, nobody's going to judge you if you're looking for the best sushi instead of a more casual kind of treat. Look, classy diners love music too!
And it doesn't even need to be anti-social. Organizing for everyone to come round before the gig means you all get to get ready together. This makes the perfect opportunity to actually catch up with people in an environment that doesn't take you all screaming over the top of one another. Split a pizza, buy a few drinks and then share a cab to the show together… it's a win win.