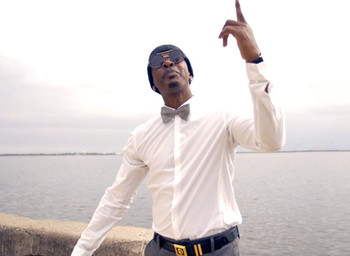 Mr. Vegas has been a master of dance hits since the 90s, and continues to dominate the genre with modern music that anyone can vibe to. Throughout his career, Mr. Vegas has earned endorsement from notable industry figures, including Soul Train (Reggae Artist of the Year), Google Music (Top 50 albums of 2012), iTunes, Complex magazine, and many more. His signature mix of classic reggae and dancehall music has landed him gigs performing with music legends and newcomers alike, such as Brandy, T-Pain, Future, and Nicki Minaj.
Growing up in Kingston, Jamaica as Clifford Smith, Mr. Vegas developed his passion for making music. During his high school years, he began writing lyrics and recording songs, eventually landing his first hit "Nike Air" in 1997. In the past six months, Mr. Vegas has been pumping out music videos to go along with his new tracks, such as "G.O.A.T," a hit that has earned over one million views. His latest song, "Follah Da Leadah" features all of the reggae and dancehall elements Mr. Vegas fans love.
The "Follah Da Leadah" music video begins with shots of children learning the dance Mr. Vegas conducts throughout the video. This instantly reinforces the song's positivity and makes viewers want to join in on the fun. Throughout the rest of the video, Mr. Vegas leads a team of dancers, singing "One two step then rock your shoulder." His uplifting energy is contagious as the dancers are smiling and rocking along to the beat all over Jamaica.