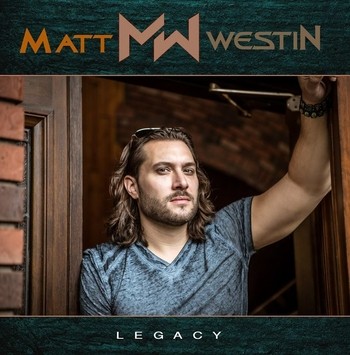 We are so excited to open out a new week with a musician who is going to be a star. He has the whole package and the talent that will take him as far as he can go. He has released his new album 'Legacy' and the lead single, 'Our Redneck of the Woods.' We have got to spend some time with Matt and we talk about the new album, his father's impact on his life, country music's resurgence, and so much more!
@skopemag: Where are we talking from today and how is 2018 so far?
I'm currently in Pittsburgh, PA, my hometown. 2018 has been incredible so far. My debut album "Legacy" was just released, I've interviewed with people from all over the world, and I just got back from visiting New Orleans, where I had a blast and heard some incredible music. I hope this year keeps getting better and better!
@skopemag: What happened in your life that brought music from a hobby to a career pursuit?
After moving back to Pittsburgh from Los Angeles when my father died in 2016, I was lost, angry, deeply depressed, and utterly destroyed. I was on the verge of self-destructing. Something just clicked and I knew in my soul that I had to pursue music. My father had always encouraged me to pursue singing more seriously, and I dedicated my debut album to him. This album was and is a huge part of my healing and rebuilding myself from the ground up. I don't want to do anything else.
@skopemag: Would you say it is harder to break out today as opposed to 20 year ago and why?
I think it can be a little bit of both. 20 years ago we didn't have all the media outlets and platforms to gain exposure and interact with the world like we do today. Technology has made it easier to record, distribute, and promote your music and your brand. However, the flip side of that coin is that the market is saturated with artists, so the pond is a lot bigger now. For me, I still prefer today versus 20 years ago, because I wouldn't have had the means to approach my goals as easily as I do today.
@skopemag: You just released 'Legacy' is out now and it sounds great. How long did that take from writing to recording & distribution?
My decision to record an album happened within a couple months after my father's untimely death. My producer, Bryan Cole, who's become like a brother to me, reached out to some publisher friends in Nashville and I hand picked the songs that fit the purpose of this album and I absolutely had to record. I'm writing songs now for my second album, which is definitely a longer process. But "Legacy" was recorded and mixed over the course of about a year, usually working twice a week. Condensed, it was probably less than 3 months. Distribution came almost immediately after.
@skopemag: I love the standout single, 'Our Redneck of the Woods.' Explain what that song means to you and why that single stands out to you?
Thank you. I love this song too. It represents a lot of what I love about country music and being a working class American. It speaks about God, country, family, helping others, standing up for your beliefs, and pride in where you're from. I think the message in this song and the edgy rock and outlaw country vibe really represent me as an artist and a man.
@skopemag: Country music is bigger than ever, why do you feel is this genre is touching so many people at this time?
Country music has definitely evolved to attract a wider audience, not just the traditional audience of years gone by. I personally prefer classic and outlaw country, but the newer audience comes from a much different world and music background than decades ago. That being said, country music can still speak truth to your heart even if it comes across sounding a bit different than it used to. To me, good country music tells a story, paints a picture, and cuts through the b.s. because it's real and genuine and people can relate to it's message.
@skopemag: Any plans to take 'Legacy' on the road and what is a Matt Westin live show like?
Absolutely! I'm currently working on putting my band together, as I'm a solo artist. I can't wait to get on the road and perform for the fans and make new fans. My shows are going to be fun. I like to joke around a bit and connect to the audience, so people will definitely be dancing, singing along, and laughing, but I want to make an emotional connection as well so people will leave my shows happy, entertained, and with a sense that they are part of something bigger than themselves. Creating my debut album "Legacy" taught me a lot of lessons and it was born from the deepest part of my broken heart. I want people to know that being true to yourself and following your heart is what makes this world amazing.
@skopemag: What is coming up for Matt Westin & where you at online?
I'm hoping to get the show on the road within the next few months. I can't wait to get out there and interact with the fans. 2018 is just the beginning for Matt Westin! You can find me at www.mattwestin.com, where there are links to both my Facebook and Twitter accounts, as well as links to iTunes and Amazon where my music is available. CD's and merchandise will be available through my website in the near future.
http://www.mattwestin.com
https://www.facebook.com/MattWestinMusic/