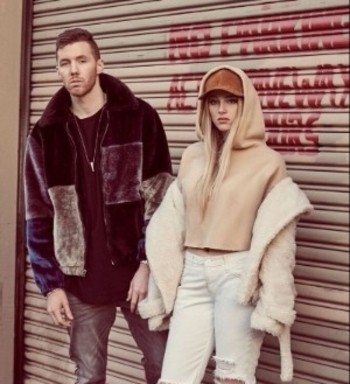 New York-based songwriting and production pop-duo Loote – made up of Emma Lov and Jackson Foote drop their brand new single today, "Your Side Of the Bed." The breathless, synth-driven track was written, they reveal, "from a very personal, very real place. Though the lyrics are melancholy, it isn't just a sad break up song, but more so a celebratory 'F**k You' song about moving on, and about the feelings you still have when you get out of a relationship. Some good, some bad, all at the same time."
"Your Side Of the Bed" follows up Loote's previously released singles "Out Of My Head" and "High Without Your Love" which together have amassed over 55 million global streams to date. Most recently, Loote was featured in "Wait" by Danish DJ Martin Jensen, which has earned over 25 million streams; watch the music video HERE.
Loote has arrived on the strength of co-writing and co-producing their own material as well as singles for some of today's biggest artists, among them the massive double-platinum song "No Promises" by Cheat Codes featuring Demi Lovato, whose VIDEO boasts over 107 million views.
Credit: Meredith Truax