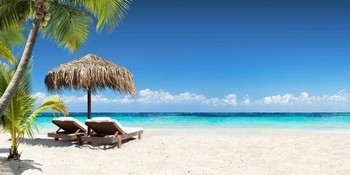 You've probably heard by now that vacations are good for you. (If you haven't–they are! Vacations can improve your health, lower your stress, and lower your risk of heart issues. They can also improve your productivity at work and your quality of sleep.) While you might be totally on board with the "taking vacations" thing, you might not be able to decide what vacation to take. Is it better to take a couple of weekend trips every year? Or is it better to invest in a destination trip? To decide between the two, take a look at this list of pros and cons for each.

Short Vacations
Short vacations are typically a weekend, or 3 to 4 days. Short vacations are usually cheaper, and they're perfect for lesser-known destinations. You can visit upstate NY, taking a service like Absolute Taxi in Cooperstown to popular destinations like the Cooperstown baseball hall of fame, or the Otesaga Resort. These are cheaper than an all-out trip to New York City, meaning you can take a great vacation for less by avoiding major tourist destinations.

Besides saving you money, short vacations might be better for your health. A recent study shows that your vacation health-perks peak on the eighth day, and most of the health benefits arrive by day 2. While you won't get that 8-day peak on a short vacation, short vacations allow you to take more trips per year. Really, frequency is where the health benefits really kick in.  

Long Vacations
Unlike short vacations, long vacations allow you to see someplace far away. You wouldn't travel from Texas to Paris for a 2-day vacation, so when it comes to Vacation rentals in Cali Colombia or a hike through Iceland, a long vacation is a must. Short vacations might be convenient, but when you really want to see the world and experience new cultures, long vacations are the right choice.
Besides offering a wider range of destinations, long vacations are good for your family. If you have kids, you might be interested to know that family vacations can improve their long-term happiness. Studies show that 49% of adults mention a family vacation as their happiest memory, and a quarter even say that they relied on those memories to get through a tough time. If you want to bolster your kids forever with the love of their family, take some trips! While weekend getaways are great on your own or as a couple, family vacations usually need to be longer, in order to make the packing, traveling, and experience worth it. So for family wellness, long trips are also the best option for you.

Conclusion
When it comes to long vs. short vacations, it really depends on where you are in life. Short vacations might be the best for your budget and your work-related stress. Or, a trip around the world or an unforgettable family adventure might be exactly what you need. The most important thing is to actually take those vacations–and start experiencing the benefits they bring.