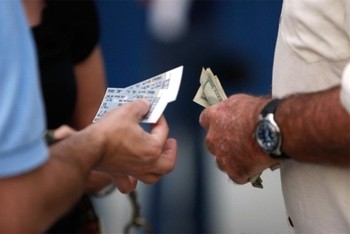 There's no coming-of-age experience quite like going to see your first live concert. To go from only hearing music on a CD player or iPod to both seeing it and hearing it be created right in front of you is an electrifying experience. The world seems to shift underneath your feet, and it may feel like a literal shift if the music is loud enough to make the floor vibrate. Buying concert tickets is one of the best ways to spend our disposable income. That's true whether you're seeing your favorite band take its final bows during a farewell tour or attending a show by an up and coming musician on the verge of breaking big. The Internet has made buying concert tickets both easier and, at times, more frustrating, but there are strategies to consider that can help make everything run more smoothly.
Beat the bots
No true music fan likes the bots that swarm ticket sites the second shows go on sale. The bots buy up all the available tickets so they can be resold for double or triple the face value on secondary markets. It's a real obstacle, and both artists and politicians are looking at ways to address the issue and find a way for actual people to get the first opportunity to purchase tickets. That's not to say resale markets don't have a place; they definitely do. If you find out a week before the show that your all-time favorite rock band is coming to Chicago, then the original venue is going to be sold out almost 100 percent of the time. In that case, it's perfectly expected that you'll need to look elsewhere to snag tickets for a concert in Chicago. That being said, some venues are experimenting with using options like will call more often, especially when it comes to the hottest shows. Legitimate fans won't mind showing up to will call the day of the concert with both their ID and a credit card, but it can at least make a dent in all the bots who are gobbling up tickets greedily. You can't think like a bot, since bots don't exactly think, but you can do some research and be prepared to get creative if you really want to see the band whose album helped you get over your first teenage heartbreak.
Make a budget
There's nothing quite as special as watching talented musicians go to work, but that doesn't mean you can or should blow half your month's pay on tickets to a show. A useful way to budget for concert tickets is to set aside a specific portion of your income towards tickets, or perhaps pick up an extra source of income that you can dedicate to shows. There are plenty of ways to go about doing this, such as becoming a freelancer or finding lucrative investments. Yet be aware that getting a successful return on your investments requires research and foresight, so be sure to look into RSI trading Strategy guides before making any hasty commitments.
When you hear about an artist you love coming to town, think about the most you'd be willing to pay to go. Then stick with that. It may be hard. If the cheapest tickets are $300 and you've only budgeted $200, you'll probably have to deal with a fear of missing out on a unique experience. It's tough, but even the best concert of your life isn't worth not being able to pay your rent next week. If all else fails, listen to local radio stations. They usually have on-air drawings for area fans, and if you win, the tickets will likely be some of the best in the house.