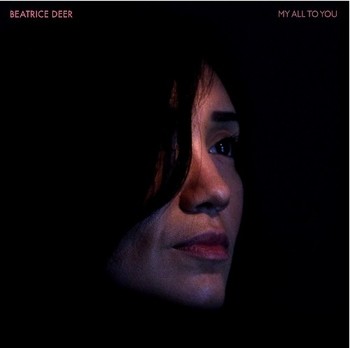 Meet Beatrice Deer, a songwriter who creates silvery, gossamer indie pop songs in three languages, English, French and Inuktitut (an Inuit language of northern Canada).
Deer, a mother, television director, clothing-maker, mental health advocate and songwriter, is originally from one of Quebec's most northernmost towns, a population in the mere hundreds. Now based in Montreal, Deer readies for the release of her fourth full-length album with a new video for "You're With Me," directed by musician/photographer Joseph Yarmush (Suuns). With magic hour sun flares and Deer in slowly shifting, layered portrait, the video captures the ephemeral perfection of twilight and expresses an essential element of the album as a whole, the meditative power of a beautiful moment.
Her voice, delicate yet determined, tells stories of resilience both personal and communal. As a whole, the songs of My All To You focus on finding the big answers in the small glances, scents and gestures that linger and build. Companionship is a major theme, and Deer's invocation of the legend of "Atungak," a man who doesn't age and travels the world with his wife only to return and find his children have grown old, is a striking parable of togetherness in loneliness. With that in mind, songs like "My All To You" and "You're With Me" generously offer trust and love to another as possible retellings of this legend.