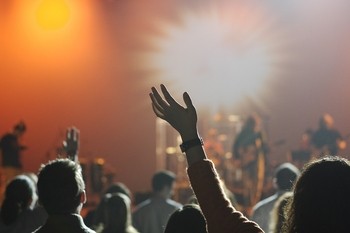 As the medium of technology evolves and innovates, entertainers, particularly musicians, have found unique ways to express and expand themselves creatively and engage dynamically with their audiences. Video games have become one of many notable ways in which musicians expand their brand. With the immense popularity of music-centred video games like Guitar Hero, musicians have understood that the gaming world is a realm that should not be overlooked.
Nowadays, video games have been created that are based on a wide variety of bands and musicians, from a range of genres. And, here, we have compiled a list of some of the most interesting old and new games:
Wu-Tang: Taste the Pain (1999)
Hugely influential hip-hop group Wu-Tang Clan let players engage in group combat as one of the members of the band. Taste the Pain, a 3-D fighting game for the original PlayStation, features characters based on the group members' stage personas and themes of their music. It includes gruesome depictions of violence such as Raekwon the Chef dissolving his opponent in a vat of radioactive-looking "Wu Brew".
The Motorhead Slot (2017)
Another aspect of band-inspired games has found a home at online casinos. The Motorhead Slot is one of three releases in NetEnt's Rock Out Range, which includes games inspired by Jimi Hendrix and Guns N Roses. Motorhead is a 5-reel, variable-row, 76-line video slot with free spins, wild substitutions, a Bomber Feature and a Mystery Reel feature. You can play with Rock Mode on or off, blasting out heavy rock n roll tunes as you wish. While slots might be a new aspect of online entertainment for many gamers, websites like Bonus.ca have reviews of the casinos offering promotions and sign-up bonuses, meaning that newcomers can try Motorhead risk-free.
The Beatles: Rock Band (2009)
The Beatles, often considered one of the greatest bands in history, unsurprisingly have delved into the gaming world. The Beatles: Rock Band, showcases high detail and imagery, quality artwork and even unreleased studio conversations. It enables players to simulate the playing of rock music by using controllers shaped like musical instruments. The game features virtual portrayals of the four band members performing the songs throughout the band's history, as well as a soundtrack consisting of 45 Beatles songs. The game is frequently rated very highly. Available on PlayStation 3, Wii, and Xbox 360, it is somewhat short but makes up for its length with its replay factor.
Kiss: Psycho Circus – The Nightmare Child (2000)
Kiss: Psycho Circus – The Nightmare Child, a first-person shooter video game, was subject to mixed reviews due to its concept and complexity. It is based on Todd McFarlane's Kiss: Psycho Circus series of comic books, themselves inspired by the rock band Kiss. The game's story revolves around a Kiss tribute band in a mystery horror world, as they suddenly receive superhuman powers. They fight to prevent the universe unravelling by fighting off various freaks and monsters.
Thus, if you're a gamer and also a lover of music, these types of video games are an awesome way to combine the two interests in an imaginative and often mind-boggling way.