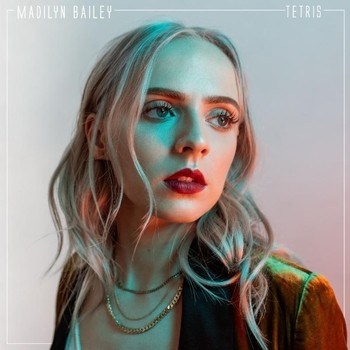 Fresh off the heels of her breakout original single, "Tetris," pop singer/songwriter Madilyn Bailey released the official video for the track today via BackTrack Music/RED MUSIC.
"Tetris is a song I wrote about how two completely different people with completely different back grounds, quirks, passions AKA "shapes" can come together to make one beautiful picture. I think at times we all need to be reminded that in a relationship it's not about being perfect but about how we can complement each other, imperfections and all," says Madilyn.
Madilyn is a bourgeoning young, female entrepreneur. A few years ago, she recorded a piano cover of David Guetta and Sia's "Titanium" and posted it to her YouTube channel. She was 19 years old at the time, working as a nurses assistant and still living at home with her large family in rural Wisconsin. Turns out she was onto something – her "Titanium" cover has over 100M plays and counting. She cracked the YouTube algorithm with her beautiful covers and has truly built a digital empire, including a social reach of nearly 2.1 million people.Close to five million subscribe to Madilyn's YouTube channel today, where she's moved from covers into her own original productions. As a vocalist, she has range and control that rivals Sia and Adele – a weapon capable of precise emotional devastation. As a writer, Madilyn recalls Taylor Swift and Katy Perry's sense of play, navigating the pockets of more rhythmic material, contorting syllables in ways that become hooks in themselves. You could say Madilyn writes classic songs, which is true. But, what's more accurate is that Madilyn is a classic artist.