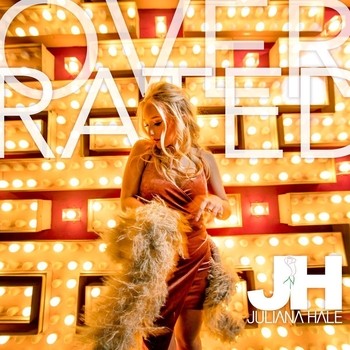 Nashville-based Pop recording artist, Juliana Hale, has released her new single, the sonically adventurous "Overrated," available now at all digital retailers and streaming outlets. The song is the first single from her upcoming EP, Small Talk, available Spring 2018, and the follow-up to her single "Home."
Produced by Grammy Award-winner, Skidd Mills as well as Independent Music Award winner Billy Dawson, "Overrated" juxtapositions the vocal prowess of Hale's uniquely deep alto amongst a backdrop of poignant lyrics and an upbeat musicality. Co-written with Noah Henson (producer of Kane Brown's debut EP, Closer/ Christian rock band Pillar), the danceable "Overrated" is actually based upon the petite singer's own heartbreaking personal experience.
"'Overrated' was inspired by a complicated break up in my past. The guy I was dating didn't really know what he wanted. I wrote the song at the point when I decided the whole situation just felt 'Overrated.' I think it's something a lot of people can relate to," says Hale.