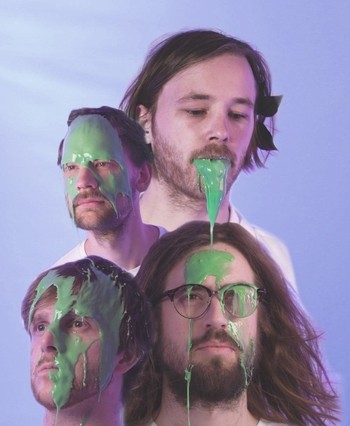 Today Swedish, London based band Francobollo return with new single 'Hoo Ha' — the first material since their acclaimed 2017 debut album 'Long Live Life'.
Produced by Charlie Andrew (alt-J, Sivu, Marika Hackman, MONEY etc) -'Hoo Ha' is an exemplary return from the unpredictable 4-piece.
Speaking a little more on the new track, frontman Simon said: "Hoo Ha is a song that came out of a jam. It sounded like a riff that Hoo Ha's (one of our favourite bands, and dear friends of ours) would play. We named it "Hoo Ha" straight away. When it came to write lyrics, I thought: What does Hoo Ha mean to me? Immediately I thought of the Houses of Parliament, and the way British politics are. And here it is."
Francobollo released their debut album 'Long Live Life' towards the end of last year to widespread acclaim and support from radio (BBC 6 Music and Radio 1 amongst other stations), as well as various UK and international press.
Seamlessly switching from mellow, beautifully constructed melodic instrumentals – into wild, explosive moments of raucous brilliance – there's a surprise around every corner within Francobollo's music and songwriting, all executed with an undeniable measure of passion and grit. Francobollo originally met at school in Lund, Sweden — and after moving to London together, they played and recorded as session musicians for bands such as Slow Club, LA Salami and members of Mystery Jets.