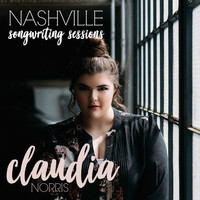 Claudia Norris motivates audience with her new release, Say Yes. Listen and Enjoy!
Claudia Norris is a famous singer, songwriter, composer and makeup artist from Edmonton, Alberta, Canada, who has composed many popular tracks in the past couple of years that has made her an overnight sensation in the world of fusion music. Passionate about music and makeup, Claudia has always taken every available opportunity to inspire every young girl and woman to live their life independently and feel the best about themselves. The new track 'Say Yes' is a beautifully crafted song from her new upcoming album Nashville Song writing Sessions which is already capturing hearts over the internet and social media.
Claudia has released her debut EP Shine a few years back which received instant acclamation from many colleges and non-commercial radio stations. She was awarded the best singer in the Adult Contemporary category in the Great American Song Contest in 2015.
She is socially quite active and keeps an unbreakable bond with her huge fan following, Claudiators, as she calls them, over the social media platforms. Influence by renowned artists like Taylor Swift, Adele, Katy Perry, Ed Sheeran and Meghan Trainor, Claudia frames her music in an innovative blend of fun and energy which hits deeper than it portrays.
The new track,' Say Yes' is another gem from her that portrays her immense dedication and talent in creating tempting musical flavors. The background score of the song has an easy upbeat rhythm that can make the audience sway at any instance. With easy synchronized words, the song takes a melodious journey of motivation just as Claudia portrays herself. A song of happiness and confidence, 'Say Yes' resonates with the crowd touching each soul like the touch-up of makeup dust that Claudia is so fond of.
'I don't wanna build a snowman, No, this winter wonderland ain't so wonderful when we can make angels in the sand,' is an instance in the song that inspires everyone to be happy and contented with what they have both in their life and personality.
Based on a strong basic theme this song takes an edge with the tunes of pop, folk and country blended together into an interesting mold of a rhythmic composition. With the lyrics revolving around body positivity, anti-bullying and looking beautiful and happy from inside, Claudia takes a brave move to provoke and inspire today's women against the potential negativity of the world. She provokes every soul to raise their hand, mutter a strong yes and walk ahead, no matter how tough the situation prevails.
'Say Yes' is just like another Claudia composition with inspirational lyrics and equally entertaining musical amalgamation of tuneful notes. Infused with fulfilling musical materials this song takes many high notches before it reaches its very end which keeps the listener intrigued and interested in this fun-filled voyage. The song has an essence of individuality that bears a mystic ambiance to make its audience hum a few notes or tap feet to the tune.
The track Say Yes is surely a treasure that has the power to energize a soul and implant the seeds of a potential transition of good into an everyday life and the society.
-Josh Watson