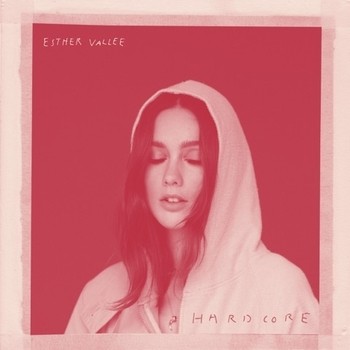 Swedish indie-pop artist Esther Vallee returns with the release her new single 'Hardcore' today, February 23rd, through Warner Music Sweden. A powerful juggernaut of a pop song, 'Hardcore' is world-class pop that will have you hocked within seconds.
Speaking about Hardcore, Esther exclaims – "I hope everyone listening to the song will get as much power from it as I do. For me, to be hardcore means to be unbeatable and let yourself be driven by what you want the most. To not escape the hard things in life, but instead dare to be hardcore on home turf."
The 24 year-old from Gothenburg, Sweden follows up on her previous single release 'Numbers' which came out at the end of October and saw an influx of online support from the likes of The Line Best Fit, Pop Justice, CLASH to name a few, as well as topping the airplay charts at Swedish national radio station P3.