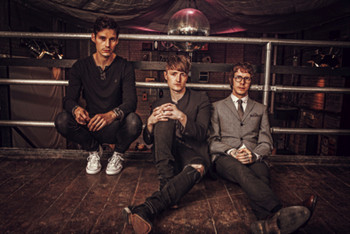 Blue Nation come confidently striding out on to the streets to deliver you their brand new grooving slice of gritty sing-a-long, fist in the air, authentic rock. 'Rich Girl' the new single from midlands very own Blue Nation is released 23rd March. The single is taken from the brand new forthcoming album due for release later this year.
The riff-rocking Birmingham trio, pair the unrestrained emotions of music with the capricious nature of life.
Front man Neil Murdoch explains; 'Travelling on a train back from London a girl sat next to me (Neil) and began to sob her heart out. She had just left her fella as she had caught him cheating.
During the journey, said cheater rang the heart broken girl and begged her to come back to him, promising to never do it again.
It became obvious that the relationship was based on lies and convenience.
Said girl then started to negotiate with the cheater about what he would give her to come back to him…a car, a holiday you name it. The song is not about love but more the contractual terms that this relationship was based on.'