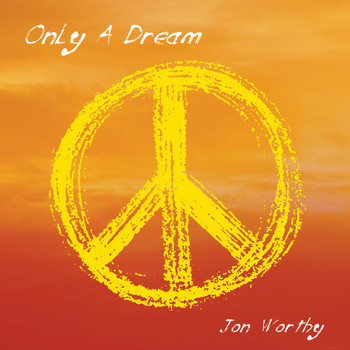 We are so excited to have the talented Jon Worthy with us here @skopemag today. Jon has so much exciting things going on that we wanted to let you know about. We get into all topics from his new album 'Only A Dream', the rise of streaming, friends and family support, and so much more!
Skope: Where are we talking from today and how is 2018 so far?
I live in Nashville and have been here for the last 4.5 years. 2018 is looking good! We released the new album on January 12th in front of family and friends in Pittsburgh, PA. We have lots of shows booked so far and have already begun recording a follow up album!
Skope: When in life did music become more than a hobby and a career pursuit?
My senior year of college I played in a cover band and we were able to play around town a lot. We would sprinkle in some originals through out our set. That's when I really started writing a lot and realized how much fun it is writing songs, playing them live, and then recording them. That same year my friend said he wanted to move to Nashville so I said i'll go too! It's been a great experience being surrounded by so many talented people in this diverse musical town.
Skope: What does music add to your life from a spritual + emotional standpoint?
Music is such a healthy way to release all my emotions whether it's just writing stuff out in to songs or being able to explode on stage and get rid of my rage in a positive way. After shows I feel so relieved because it provides such a great outlet for me to scream and move in a way that otherwise would look kind of crazy!
Skope: How supportive have your friends and family been to your music?
My family has by far been my biggest fans! They have totally supported me pursuing music and always have such words of encouragement. My favorite show every year is when we make it back to Pittsburgh and we get to play in front of our family and friends and they react to the music in such a positive way!
Skope: Why did you decide to go with your real name as your musical alias as well?
I'm all about being as real as possible. And why I think it's cool people have stage names and kind of take on a different persona, deep down that different persona is still a part of them. I am a different person on stage, but that's a part of who I am so I feel like using a different name for my music would be pointless. What you hear when you listen to my music and what you see when you watch me live is me, and I want people to get a glimpse of that so I use Jon Worthy for my music.
Skope: Your new album 'Only a Dream' is out now. How long did you write and record that collection?
All the songs on the album are less than 2 years old. I am someone who goes through a whole new cycle of songs each time I release an album. I rarely look back at songs I wrote 5-6 years ago. We started recording the songs in June of 2017 and finished them in September of 2017. It was a great experience getting to work with Lincoln Parish of Cage the Elephant. Cage is one of my favorite bands and to not only have his input as a producer, but also have him lay down some badass guitar parts was really cool!
Skope: What is the setting & tone in a recording session with you?
I like to keep it serious so we get as much done as possible in the time we have, but I also like to have a good time. When we go in to track bass and drums we essentially know exactly how its going to sound. That's more of the business part of recording. Once we have the meat of the song down then I like to experiment with different guitar sounds, different piano sounds, and different background vocals. The songs always end up sounding different than what I hear in my head, but that's almost always a good thing!
Skope: What would you say is the standout single off the album 'Only a Dream'?
I'm terrible at picking one song over the other because they all have a special place for me. Based on peoples reaction so far it seems like Have It Your Way and You Drive Me Insane are the two favorites. Have It Your Way has a poppy feel almost like Gotye's Somebody I used to Know. Stelle Amor on guest vocals kills it and takes the song to the next level. You Drive Me Insane has a throwback beat with some really cool dynamics.
Skope: For those that have never heard of Jon Worthy why should they give you a listen?
I write songs from the heart. Most of the stuff I write about is relatable and connects with people in a positive way. The music is cool and no two songs are very similar.
Skope: Does the expolsion of streaming inspire or scare you as an independent artist?
I think it's great that people can go on any streaming service and find music from people they would otherwise never hear of. On the other hand, there are so many artists it's essentially impossible to get discovered. But I do it because I love it and if something does happen then great, but I won't be giving up just because I'm an unknown, unsigned artist!
Skope: What is coming up for Jon Worthy and where you @ online?
We have a bunch of shows booked for 2018 so far. You can check out my tour schedule on my Spotify page. We started recording a new album and will hopefully have at least a single or two out in 2018. You can check my music out on Spotify, Apple Music, YouTube, bandcamp, soundcloud. You can purchase it digitally on Amazon and Apple Music. You can find me online at www.facebook.com/jonworthymusic. My Instagram name is @jonworthymusic. I also have a website at http://www.jonworthy.com/.