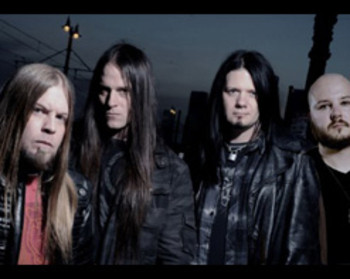 Seminal hard rock outfit SOiL has had a rollercoaster of a career. Coming into the music scene in the late 90's and rocking through 20 years of the music world, this band has seen and done it all. 6 studio albums, tens-of-millions of Spotify streams, over 2 million record sales, and endless tours around the world with the likes of Ozzy Osbourne and Rob Zombie have made this band a true mainstay in the rock world of the 21st century. SOiL's Greatest Hits record entitled, Scream: The Essentials is due September 15th, 2017, and their new single, "Gimme Some Lovin'" is creating some major buzz around the release.
After such an incredible history, SOiL fans will be ecstatic to receive Scream: The Essentials (Pavement Entertainment). This Greatest Hits album features 20 tracks of the band's best work including alternate versions of fan favorites and bonus tracks. The first single off the album is a cover song called, "Gimme Some Lovin'". The song was originally a hit for the Spencer Davis Group in 1966 and was featured in the cult classic motion picture, The Blues Brothers in 1980.
The music video shows live footage of the band's relentless touring over the decades along with some downright energizing shots of guest vocalists Lindy Gabriel (Gabriel and the Apocalypse) and Cristina Feliciano (Oblivious Signal) ferociously singing with the band. There is also a thread of a plot line throughout, including sexual encounters in a tub, breaking mirrors, and flipping tables; In other words: pure SOiL madness. The black and white hues truly bring the video together and give it the SOiL edge it needs.