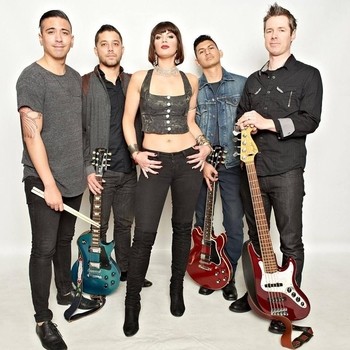 We are so excited to have Dynamos back on @skopemag. This group of 5 amazing musicians always have lots going on from beautiful Los Angeles, CA. They have a new single 'Knowledge' coming out next month and we are still loving 'Shake, Rattle and Roll.' Lets do 5 Questions with Dynamos!
@skopemag: Where are we talking from today and what are your top music based goals for 2018?
DYNAMOS are located in Los Angeles , California. Our top musical goals for this year are the release of our new single and video, "Knowledge", coming out February 23 and an upcoming new EP planned later this year as well as performing live shows in the Los Angeles area as much as possible.
@skopemag: What is the most current project you are promoting right now?
We have just finished recording a 'live' video for our new studio release, "Knowledge" coming out shortly after Valentine's Day.
@skopemag: Do you have plans this year to do some live peformances?
DYNAMOS are a live band. That is our strength. We take great pride in our musicianship, our songs and our ability to entertain our fans. We will be performing live shows in Southern California this spring and summer.
@skopemag: Are you excited or concerned that streaming may eventually replace consumers need to buy music?
When we formed DYNAMOS, our management informed us that album sales would decline dramatically and would no longer be a primary source of income for the industry. Streaming will be the primary from of listening and consumption. We believe our live performances and proper target marketing will develop the alternative income streams necessary to compensate for a reduction in album sales.
@skopemag: Where can we follow you online and via social media?
Website: http://www.dynamosmusic.com
Facebook: https://www.facebook.com/dynamosmusic
Twitter: https://twitter.com/Dynamosmusic
Instagram: https://www.instagram.com/dynamosmusic/