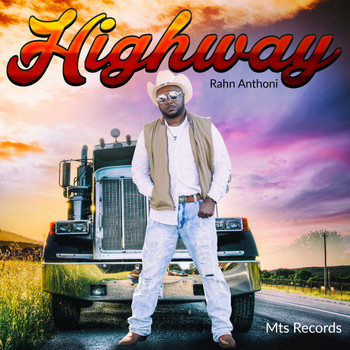 Award-winning Christian artist Rahn Anthoni took the international press and airwaves by storm with 2017's most inspirational track, "I'll Trust You." The song earned him a Radio Music Award and an Indie Music Channel Award, and numerous other accolades, including the Man-Up Award, for his charity work. Rahn's history with inspirational music has helped him develop a positive relationship with God and the world of song. Despite the heartbreaking circumstances surrounding the death of his special needs son, Aaron Hatcher, Rahn has been able to turn tragedy to triumph, delivering a message of hope and love to the masses.
Encouraged by the support the country music world showed his r&b-flavored music, Rahn has returned with an ambitious new "country soul" tune, that's reminiscent of Darius Rucker, Charley Pride and other soulful country artists. "Highway" was written by Rahn, and it tells of his journey from tragedy to triumph, looking back on the story of his life. It will be released on MTS Records in January 2018. Watch the video for "Highway."
Rahn Anthoni hails from a small town in Florida, now living in Atlanta.. Growing up, he got his first break singing back-up for "The Song Bird Of The South" Dottie Peoples. This led to Anthoni signing with Tate Music Group, who released his first single, "Hold On." The inspirational song gave listeners the encouragement to "Hold On" to life.