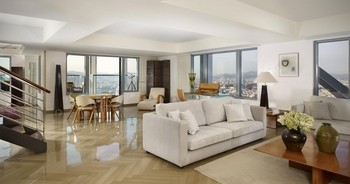 Do you find the Wild West stories intriguing? You want to live there and have your daily dose of lassoing and cattle runs.
Well, at least close enough at the very least.
Where do you find apartments in Austin TX? There is a lot more than the mysteries of lassos and huge steers to look forward to in Austin. The springing up amenities, facilities and activities will have you running to snap up one of the luxury apartments on offer and make your home here. Here are a few towns you might want to live in:
Round Rock – It is located approximately 35 miles north of Austin. It is a pleasant town with a population of 115,000 people. Children would love it. There is a water park to frolic in and good schools. It is appropriate for a daily commute into the city for work and has a strong economy.
San Marcos – At least 60,000 people call this place home. It is a small town located 30 miles southwest of Austin, which makes a commute very appropriate. Residents can easily enjoy the facilities that Austin has to offer since it is not too far away. San Marcos has attractions like a classic car museum, a huge mall and the San Marcos River which is warm all year round. Lovely to go for a dip once in a while. The Texas State University is to be found here.
Sunset Valley – This little hamlet is surrounded by Austin. It is right inside Austin as the big city encloses it on all sides. It forms an important part of the Austin school district.
Killeen – This is a town with a history. The freedom call can be traced back here. It is home to approximately 140,000 people. Fort Hood is located here. It houses a lot of soldiers. Its main attractions, the heavy military presence aside, include The Killen Civic and Conference Center, the Mayborn Planetarium and Space Theatre, and the Miller Springs Nature Center. It is definitely a fun place to live.
Cedar Park –Only 17 miles downtown from Austin is this beautiful town. It boasts many options for living space. Cedar Park promises a smooth and easy commute to Austin. It has a friendly and communal feel to it that the locals are proud of. It is home to the Texas Stars and the Austin Spurs, ideal for sports enthusiasts. There will be games to go to.
The cost of living in Austin
Apartments in Austin do not come cheap. The bustling city is a favorite residential choice for many and apartments go off the market as fast as they get on the market.
$1000 is the going rate for a studio apartment, inclusive of utilities, and $1200 for a one-bedroomed one.
Income is, however, higher here than the national average. Residents of Austin prefer to get around via car, so you might want to consider buying one. You can also opt forthe cycle or walk.
There you have it.