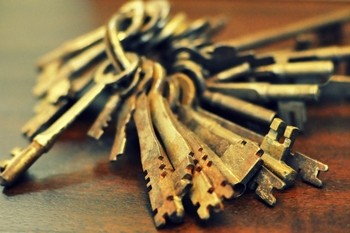 A locksmith is a professional who is trained to work with locks. What this means is that he has the tools and skills needed to open just any lock. With that in mind, when hiring a service provider, you must choose one who has a good reputation for professional services. The last thing you want is for your locksmith to be the one who breaks into your house when you are away. With that out of the way, let's take a look at the process of hiring a locksmith.
What exactly will a locksmith do?
Prior to getting to the points you need to consider when picking a locksmith, it is good to understand the services that locksmiths offer. As you may already have guessed, the work of a locksmith is not just to open locks without the key. Here are some of the top services you can expect:
Key cutting – A locksmith will be able to make a duplicate of an existing key or replace a lost key.
Fitting new locks – You can hire a locksmith to install a new lock or to replace an old one. Most of these professionals also serve as distributors of top locks.
Repairs – The experts will help repair the locking mechanisms that have suffered tear and wear.
Locked yourself out? You can call a locksmith to help you get into your house if you accidently locked yourself out of your house. For this, you need to pick a locksmith that offers emergency services.
Provide advice on home security and insurance
Install security features like bars and grills, alarm systems, secure access systems for communal doors and CCTVs.
Hiring a locksmith
As you may already know, there are so many locksmiths out there for you to pick from and not all of them will give you the services you need. To find the best locksmith in Houston Texas, here are the key points you will have to consider.
Specialty
Knowing what a locksmith specializes in is the first thing you must do. You must ensure that the professionals you are about to hire have experience in dealing with the problem that you have. You should note that locksmiths will rarely turn down work even if they aren't qualified.
Licensed and insured
Verify that the locksmith is licensed and insured. Having a license shows the locksmith operates within the law. On the other hand, being insured means you will be protected against risks like theft, further damage to the lock and so on.
Warranty
You must always make sure that you are getting a favorable warranty. There should be some sort of guarantee on the services you are getting. Reputable service providers will offer warranties on hardware and installation problems. A good warranty will be for at least 6 months.
Reputation
You need to make sure that the company vets its employees properly. You don't want to hire a locksmith with a criminal record.
These are the key points you need to look at when hiring a locksmith. Never forget to take a look at the prices. Are they fair or is the locksmith too expensive?