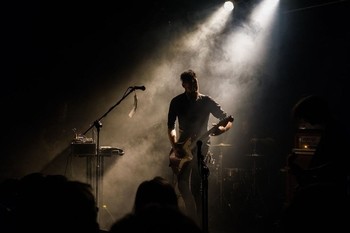 Concerts have always been an excellent way for artists to connect with their fans. As a competent artist, your concert should aim at giving your fans a memorable experience. You should also note that starting the gig and making it memorable are two different things. To make your concert a pristine experience, here are some ideas that can guide you.
Develop a Story
A concert is like a journey filled with amazing experiences and feelings. As a journey, a gig begins with fans purchasing the tickets and ends with fans having a great time. As an artist, try to create a story that fans can relate to. The story begins when you hype up the show on social media by posting pictures or prep videos related to the upcoming event. Focus on showing your target audience how you are preparing the gig.
Use Visuals
During the gig, use technological advances like virtual reality for an immersive experience. Work with professional VJs to create and showcase exhilarating visuals. Make the content engaging and personal by speaking to each of them directly. Apply this tone to the actual show to get people excited. Plan adequately for the big screens needed to present the visuals. Ensure that the number of screens to be installed at the venue suit the number of people who will be attending.
Work on Your Flow
For a show to have memorable experiences, the performing artist should always maintain a smooth flow. Fans should enjoy every bit of the show from start to finish. Work on how to keep fans entertained and hooked to the performances. You should also choose a spacious and easily-accessible venue. Before the actual show ends, remember to thank the fans for attending and caution them against driving under the influence. Professionals, like those at Winstein, Kavensky & Cunningham, know that this is a serious concern for anyone attending a concert.  Be sure to act like a responsible adult and designate a driver before the festivities begin.
Atmospheric Lighting
The type of lighting you pick for your show should match the music to be played. Avoid using fluorescent lighting. Hire light technicians or 3D light show artists to enhance your show through lighting. As long as your performance is appropriately colored and timed, lighting will transmit more emotion to the performance. For instance, candles can be set up for a folk song performance.
For a show to have good emotional impacts on people, it requires adequate planning. The planning process in this context involves developing a story, working on the flow, and setting up visual and lighting equipment. These activities can only be effective if you consult with experts in each field. Consult and work with different experts to bring your concert ideas to reality.