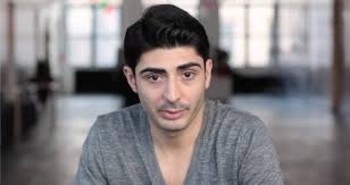 Technology has drastically revolutionized the way people do business. Online shopping is one of the key areas that provide convenience. Innovators and entrepreneurs are helping redefine the consumer experience as consumers research and order a wide array of goods in the comfort of their homes. There is no need to take a trip to busy business districts or malls to find the right items.
Entrepreneurs like Lee Hnetinka and Wilson Lee are taking the e-commerce experience to the next level with the launch of Darkstore, a delivery fulfillment startup. The service is aimed at ensuring that merchants can provide same-day delivery more efficiently, thus ensuring customer satisfaction. Darkstore adopts a refreshing approach when it comes to delivery fulfillment.
With the service, online merchants can deliver goods to customers without owning vehicles or a warehouse. This differs from the traditional concept of delivery fulfillment, which involves the use of delivery trucks and a storage space for the merchandise. Businesspeople had to invest in warehouses and a fleet of vehicles.
Mattress startup Tuft & Needle is already leveraging the service to fulfill customers' orders in San Francisco. Same-day deliveries are guaranteed to anyone placing an order before 4pm. In the past, the process took between 24 and 72 hours. Darkstore's fulfillment service is ideal for direct-to-consumer e-commerce outfits and other e-commerce platforms that do not operate physical stores. The solution enables startups to deliver merchandise quickly.
Lee Hnetinka and Wilson Lee achieve rapid deliveries by taking advantage of excess capacity in storage facilities. The idea was partly inspired by Uber's concept, which saw the firm operating thousands of cars without owning a single vehicle. The same applies to Airbnb, a hospitality business that provides accommodation in various countries around the world without owning a single hotel.
Hnetinka stated that Darkstore will not operate a single warehouse or take out real estate leases as part of its operations. The aim is to become one of the most prominent fulfillment companies without owning a fulfillment center. E-commerce outfits using the service are not charged storage fees. They are required to pay only 3 percent per item that is dispatched from the warehouse.
The clients can expect to pay a minimum of $3 and a maximum of $20 per product. Tuft & Needle reportedly pays $20 for each mattress that leaves Darkstore's fulfillment center.
Partnerships
Darkstore entered into a partnership with Storage SF, which owns a facility in the Dogpatch area in San Francisco. Storage space at the facility is available for $1.79 per square foot. However, Darkstore offered Storage SF a deal that translates to $7.70 per square foot. The arrangement allows Darkstore to share revenue based on a 30/70 scheme. Storage SF takes 70 percent from the 3 percent charged to clients when merchandise leaves the facility.
The revenue model works best when Darkstore signs up the right e-commerce clients with fast moving merchandise. Storage SF will find the arrangement profitable when the clients fill a particular minimum order volume per week. Lower volumes will see the fulfillment center storing goods for longer, thus compromising the storage firm's revenue generation capacity. For this reason, Hnetinka says Darkstore only enters into delivery fulfillment agreements with online merchants with high order volume in the target city. The predictions and possibility according to Jacksonville.com is unlimited for Darkstore's potential growth.
When it comes to deliveries, the fulfillment firm works with AxleHire, which charges $10 for larger items and $5 for smaller goods. The fees are paid by the e-commerce brands. All deliveries can be tracked and Darkstore is developing plugins for brands to use on various e-commerce platforms like Shopify, Magento and BitCommerce.
Funding
Darkstore recently received seed funding worth $1.4 million from a venture capital firm known as PivotNorth Capital. This follows two earlier rounds of funding in 2016. Hnetinka managed to raise $270,000 in May and August of 2016. The funds were provided by TripAdvisor Chief Growth Officer, Gary Fritz and R/GA Ventures.
The latest funding is earmarked towards expanding the firm's reach across the country. The company operates in a wide range of locations, including New York, Seattle, Denver, Phoenix and Los Angeles.
Darkstore's extensive network allows it to route merchandise to the nearest fulfillment center to ensure speedy deliveries. It also works closely with established courier companies like FedEx, UPS and USPS. In addition, the firm relies on on-demand delivery services like Deliv.
One of Hnetinka's main aims involves helping online merchants gain greater independence and stop over-relying on e-commerce giants like Amazon. This is achieved through establishing key partnerships with key players in the logistics and fulfillment industry.
Innovative fulfillment model
The concept was derived from dark stores in major cities around the world like Taiwan and London. These types of stores rely on excess storage space provided by other business facilities to store merchandise earmarked for fulfillment. The concept is proving to be popular in the United States as many e-commerce merchants compete with established platforms. The industry is highly lucrative in the country and many new players are entering the market and jostling for space.
Darkstore is planning expansion, improving services and boosting its operating capacity thanks to financial support from venture capitalists. Its clients include large corporations and direct-to-consumer merchants involved in various niches, including electronics, furnishing, apparel and entertainment. Founder and CEO, Hnetinka believes that the firm can also serve e-commerce startups looking to leverage quick deliveries associated with Darkstore's fulfillment service.
However, the startups are required to meet high-volume requirements. In turn, the brands can benefit from swift deliveries by potentially improving reputation in the highly competitive online retail market. Additionally, the brands can boost overall sales.
Initially, Lee Hnetinka and Wilson Lee used stores as warehouses, but they shifted to traditional warehouses with a view to grow the business. The duo set sights on the bigger picture and quickly realized that the fulfillment market is attracting increased interest. For this reason, Darkstore needed to compete favorably and gain a competitive advantage in the long term.
Some of the competitors entering the market, such as Instacart, UberRush and Postmates are well supported financially. E-commerce giants like Amazon are highly successful because they are not focusing on powering physical stores online. The platform offers convenience through same-day delivery, which benefits customers. Hence, Darkstore is tapping into the market potential to create value for both consumers and online retailers without the need to operate warehouses or manage a fleet of delivery vehicles.
Hnetinka is confident that the future looks bright for his company because there are no other dark store-like services on the market. E-commerce firms either rely on the Amazon platform for same-day deliveries or they adopt the direct-to-consumer e-commerce model. The downside of selling via Amazon is that brand awareness suffers because the platform does not promote sellers' brands.
Additionally, any company selling its products via Amazon exposes its inventory and sales data to the e-commerce giant. Entities like Turf & Needle rely on Darkstore to offer customers the same-day delivery service. Meanwhile, the retailer also sells its mattresses via Amazon to maximize sales. It turned to the fulfillment service in response to customer feedback regarding speed of deliveries.
Transferring the role to experts in fulfillment services allows retailers like Turf & Needle to focus on growing sales and improving customer service standards. The introduction of a dark store-like solution is a step in the right direction considering the on-demand market is at an all-time high. Competitors like Postmates and Amazon have been consolidating their positions on the market through strategic partnerships and marketing campaigns.
Amazon has been actively promoting its one and two-hour delivery service known as Prime Now. Meanwhile, Postmates announced a partnership with Shopify in which it provides same-day fulfillment services.
Impact of Darkstore's fulfillment concept
Hnetinka believes that his firm's novel concept will revolutionize the retail market by expanding the range of products consumers can buy online. Some of the companies that implemented dark store-like solution in other sectors include Airbnb and Uber. The entities take advantage of a unique API to harness the power of collective assets and deliver a crucial service to a larger pool of customers. This has helped them expand their services globally.
The changing lifestyle of people around the globe is facilitating the introduction of innovative solution in various areas, including retail. Many people are leading busy lifestyles, thus creating a need for a convenient way to shop. Trips downtown for shopping take too much time and can be costly in terms of fuel costs.
Innovative fulfillment services are powered by technology and introduce groundbreaking ways for customers to experience shopping. Previously, shoppers had to wait a few days or weeks to receive their merchandise. With increased focus on convenient shopping and faster delivery, customers are taking advantage of same-day deliveries. In some cases, the items arrive within one or two hours.
In the past, consumers found little reason to buy online when the delivery period took a week or more. Darkstore's founders are showing that fulfillment services can be streamlined to improve speed of delivery. The approach boosts the popularity of online shopping and the reputation of e-commerce brands. One or two-hour delivery services not only benefits consumers but also businesses that need items delivered swiftly.
V-commerce and E-commerce models
The approach provides value for money for both businesses and individuals. Digitally native vertical brands (DNVBs) are contributing significantly to changes in the retail market. Also known as v-commerce brands, DNVBs are undoubtedly well placed to claim the lion's share of the online business market spoils. However, both DNVBs and e-commerce platforms both need a professional delivery fulfillment service.
Many new companies are introducing superior products at an affordable price and they are turning to e-commerce. This is aimed at eliminating the need to open a physical store. Conversely, others are combining offline and online platforms to maximize sales. However, they are improving the efficiency of deliveries by relying on same-day fulfillment services like Darkstore.
Both v-commerce and e-commerce brands are keen to use rapid delivery services without inflating shipping costs. Darkstore offers an affordable solution that allows retailers to focus on sales and other key functions. They gain access to a fully-fledged fulfillment solution at the click of a button. The costs of storage and delivery are incredibly low, which is something that has been historically impossible.
Retailers leverage a streamlined process that involves dispatching merchandise to Darkstore's fulfillment centers dotted around the country. They proceed to connect with the service provider's proprietary API to ensure that all orders made before 4pm are delivered to customers on the same day. Darkstore's delivery partner, AxleHire uses its fleet of vehicles to achieve the objective.
Innovation
Lee Hnetinka creates new business concepts based on years of experience and observing market trends. He transforms traditional business models by taking advantage of technological developments. The entrepreneur previously operated Wun-Wun, which managed to deliver small products with one hour. The initiative demonstrates that faster delivery is possible on a wider scale without increasing costs.
Doing so redefines how customers experience high standards of retail service. The challenge of meeting deadlines during busy periods is something Lee Hnetinka understands well. His new venture has demonstrated reliability. Darkstore manages to deliver on time even in winter periods. It has the capacity to handle excess workload with ease. This is a huge positive for the fulfillment startup.
An increase in the number of orders is closely linked to a peak in e-commerce sales during the holiday season. The ability to handle deliveries during these peak periods demonstrates the fulfillment company's true capabilities and potential for growth. The number of cities served by the startup is increasing and Lee Hnetinka and his team are ready to meet the challenge. The entity derives strength in part due to the caliber of partners it works with. Storage SF and AxleHire, including several other courier firms have helped maintain the high standards of service.
Some of the Darkstore's clients include Peel (mobile phone accessories), SkiPods (skii firm) and Turf & Needle (mattress retailer). These firms require the services of a highly reliable fulfillment outfit and Darkstore fits the bill. 
Although, a number of prominent retailers like Sainsburys in Australia and Woolworths in London have used the dark store model, Hnetinka brings a unique perspective to the concept, Darkstore leverages the space provided by third parties rather than acquire warehouses for the fulfillment business.
The business model employed by Hnetinka provides a number of benefits for different types of businesses, including storage firms, large retailers and warehouses. Organizations can find it easier to boost profits by taking advantage of storage spaces that are underutilized.
When it comes to the delivery service model, Hnetinka's model closely resembles a concept used by street vendors in South-East Asia. Enterprising vendors take advantage of bodegas to store their merchandise for online businesses. They deliver the items swiftly using scooters once a customer orders through an e-commerce platform.
Gaining a competitive edge through same-day deliveries
Some of the funds sourced from venture capital firms will be used to hire additional staff to handle fulfillment operations around the country. Darkstore's board of directors welcomed Tim Connors, a general partner at PivotNorth as part of the seed funding arrangement. Hnetinka expressed gratitude at the confidence shown by the venture capital firm. The founder and CEO stated that he looks forward to working with Connors who brings a wealth of experience to the startup.
Connors has an in-depth understanding of the retail and logistics market and shares the same vision for innovative fulfillment solutions. He believes that the dark store concept democratizes logistics by enabling any e-commerce brand to offer swift deliveries while keeping shipping costs low. This means smaller online retailers have the capacity to offer customers a new online shopping experience by delivering products within hours.
Under normal circumstances, many online retailers struggle to provide this level of efficiency when it comes to deliveries. The approach is usually too costly for the brands to handle. As a result, they find it difficult to compete with e-commerce giants like Amazon.
Darkstore enters into agreements with storage companies to introduce fulfillment centers close to large population urban areas. The company operates fulfillment centers in more than 35 locations and continues to expand. Some of the locations include Austin TX, Long Island, Philadelphia, Pittsburgh PA, Salt Lake City and Columbus, OH. The extensive network has enabled the firm to attract an ever-increasing number of clients that handle a high-volume of orders on a weekly basis. These include Nootroo, Luma Home, Frank + Oak, Master & Dynamic and Wildfang
The dark store concept resonates with retailers planning to maximize sales and profits while improving customer experience. Hnetinka expressed delight when audio manufacturer, Master & Dynamic signed up for the service. He stated that his firm shares the same philosophy with Master & Dynamic when it comes to superior product and customer experience.
Darkstore is geared towards becoming a future market leader in the third-party logistics (3PL) industry. It will achieve the objective by entering into strategic partnerships with entities like Delic and PivotNorth, among others.
Darkstore partners T-Force Final Mile
Darkstore serves up to 40 markets in the United States. The company is credited for adopting a unique business model that is contributing to rapid growth. The 3PL startup recently announced that it entered into a strategic partnership with T-Force Final Mile, a firm with vast experience in last-mile delivery. The deal enables Darkstore to extend its services to additional markets across the country.
The ability to grow rapidly without compromising on quality of service is vital to ensuring that the future is bright. It shows that the company has the ability to expand into international markets the same way that Uber and Airbnb manages to grow beyond national borders. T-Force Final Mile brings ubiquity to the arrangement. In turn, Darkstore can help online merchants achieve their operational goals.
The brands can offer amazing customer experience through same-day delivery. The fulfillment service is geared towards ushering in a new era in e-commerce. This opens doors for many entrepreneurs to venture into the market and boost activity in the online retail space. The merchants can find it easier to scale their operations in a manner that was previously impossible.
T-Force expressed delight to partner a rapidly growing 3PL firm that is founded by innovative individuals with a solid track record in the field of rapid delivery and fulfillment services. The company took note of the startup's ability to raise significant amount of money as a demonstration of high standards of service and reliability. The agreement is one of many that Darkstore has signed with notable businesses.
Phoenix, AZ operations
Partnering Turf & Needle, an e-commerce mattress retailer has contributed immensely to the success of Darkstore. The fulfillment service expanded its operations into Phoenix at a time when plans to launch a facility in New York were at an advanced stage. On the other hand, the move into Phoenix was driven by the need to serve Turf & Needle's fulfillment requirements in the market.
The client's high volume order necessitated the move. The partnership has yielded massive benefits for both companies. Turf & Needle is able to meet customer rapid delivery needs at a reasonable cost.
John-Thomas Marino and Daehee Park established the business in 2012. The duo has managed to achieve phenomenal growth, but they were still searching for a reliable partner that provides fast delivery in the greater Phoenix, AZ area.
Before entering into the partnership with Darkstore, Turf & Needle's customers had to wait at least three days for their mattress to arrive. Now the company can confidently promise its customers that any order placed before 4pm will be delivered the same day, which does wonders to customer service. The fulfillment solution is offered to clients, such as Turf & Needle based on a commission model.
The model replaces costs associated with traditional storage. Instead, clients are required to pay a reasonable fee of only 3 percent for all items leaving the fulfillment center. The percentage commission is calculated on the value of the merchandise leaving the facility.
Follow Darkstore today on Angel List: https://angel.co/darkstore