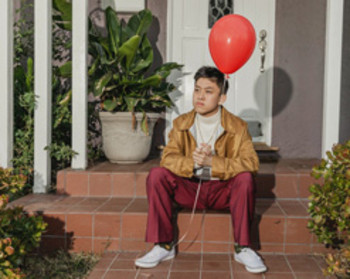 It doesn't happen often. But every now and then, an independent artist makes a song and a video undeniable enough to become an international sensation. Rich Chigga shook the music world in 2016 with "Dat $tick," a trap rap and searing video that opened eyes and ears on both sides of the Pacific — and the teenaged emcee shot to Internet stardom. Part of the reason for the fuss was Rich Chigga's nationality: there just aren't that many Indonesian rappers with devoted followings in America. A young Asian in a collared shirt making rap boasts and delicious threats? That's a rare sighting.
Nothing gimmicky, though, not even a little bit. Rich Chigga's production, lyrics, and, most importantly, flow marked him as the genuine article. Here was a kid raised on hip-hop and trap music, and who loved the form enough to be inspired to make some himself. Hip-hop aficionados recognized "Dat $tick" as an indispensable record, and other emcees embraced Rich Chigga as one of their own. The legendary Ghostface Killah of Wu-Tang Clan thought enough of Rich Chigga and "Dat $tick to contribute a verse to the official remix.
There's a (slightly) softer side to Rich Chigga, too, and it's on display in "Glow Like Dat," his latest release. Dedicated to a former girlfriend and graced with a mellow, ruminative chorus, "Glow" takes the magic of "Dat $tick" in an unexpected direction. In so doing, Rich Chigga demonstrates that he's a multidimensional writer and vocalist, and one with enough depth to far outpace the typical YouTube sensations. And the dedicated audience that he's built is right there with him as he evolves: the "Glow Like Dat" clip was viewed more than four million times in the first seventy two hours since it's been uploaded to the Web. This autumn, Rich Chigga will headline his first national tour — 31 dates, including concerts in major venues in Los Angeles, Miami, and New York City. His momentum is unstoppable.