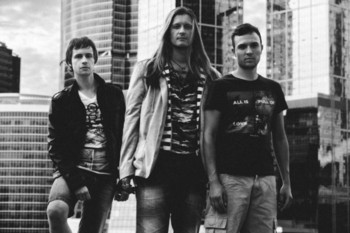 Russian progressive rockers STARSOUP have released new single "Your World is Dead," a track from forthcoming album Castles of Sand.
STARSOUP will release sophomore album Castles of Sand digitally on November 20 and on CD December 1 via Metalism Records.
After inspiring debut album Bazaar of Wonders (2013, Sublimity Records), the band took a break due to leader Alexey Markov taking part in his other projects DISTANT SUN (power/thrash metal) and GARAGE DAYZ (Metallica S&M Tribute Show).
But the long wait will be worth it! Castles of Sand is even more eclectic than the debut album with thrash metal, soft rock, progressive, folk and singer-songwriter tracks mixed together. The album will certainly appeal to the fans of QUEENSRYCHE, PAIN OF SALVATION and CIRCLE II CIRCLE.