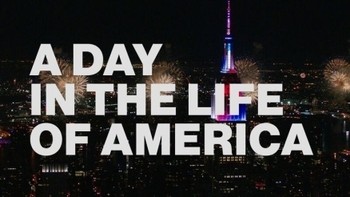 The official music video is a just a sneak peek into the upcoming documentary film, "A Day in the Life of America." Filmed on a single day, July 4th, 2017, in all 50 States, plus Washington DC and Puerto Rico by 92 professional film crews, 10,000 fan submissions, news and social media content, director Jared Leto presents a unique and historic portrait of America on a single day.
Thirty Seconds to Mars encourages people to continue the conversation by posting thoughts and images across social media to #WhatAmericaMeansToMe
Thirty Seconds to Mars, comprised of Jared Leto, Shannon Leto and Tomo Milicevic hail from Los Angeles, CA.
The band's eponymous debut album, 30 Seconds to Mars, was released in 2002 and remains a cult favorite. They went on to achieve worldwide success with the release of their second album A Beautiful Lie (2005), which sold over 5 million copies. Their next release was This Is War in 2009. The recording process of the album was marked by a legal dispute with record label EMI that eventually became the subject of the award winning and acclaimed documentary film Artifact (2012). Thirty Seconds to Mars then released the fourth album, Love, Lust, Faith and Dreams (2013), to critical and commercial success. The band has sold over 15 million albums worldwide and sells out arenas and stadiums globally.