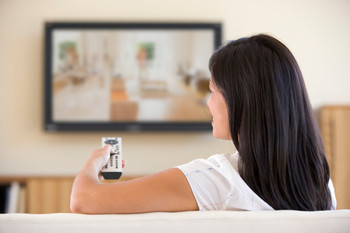 What do soap operas and some of Hollywood's hottest actors have in common? Surprisingly, a lot!
Days of our Lives (DOOL), General Hospital (GH), The Young and the Restless (YR), and The Bold and the Beautiful (BB) have long been the training ground for some of Tinseltown's biggest A-listers.
The genre requires discipline, dedication, and hard work (much like theater). It's no secret that many of today's most popular stars began their careers on soaps, and here are some of them!
Jennifer Finnigan
Long before tackling shows such as Crossing Jordan, Tyrant and Salvation, Jennifer Finnigan stole hearts around the world as Bridget Forrester on BB.
Her character's storyline dominated every The Bold and the Beautiful spoilers update, and she became a staple on the daytime soap. And, Finnigan won three Daytime Emmys while doing it.
Other famous alumni include Dylan Neal, Agnes Bruckner and horror film icon, the scream queen, Barbara Crampton.
Jensen Ackles
A Comic-Con favorite for Supernatural, Jensen Ackles earned his chops early on as Eric Brady in Salem. Based on old copies of Days of Our Lives spoilers, his portrayal of Sami's twin was strikingly different than DOOL's current Eric, portrayed by Greg Vaughan.
Needless to say, Ackles was a fan favorite and when he left, many viewers were heartbroken!
John Stamos
John Stamos was just a rookie when he played Blackie Parrish in 1982. The multi-talented actor became a staple in Port Charles, sharing the screen with popular GH actors including Maurice Benard (Sonny Corinthos), Tony Geary (Luke Spencer), and Genie Francis (Laura Spencer).
Stomas' portrayal of Blackie was brilliant so it was no surprise that General Hospital spoilers usually included his hard-hitting character. The talented actor was also nominated for a Daytime Emmy Award for Outstanding Supporting Actor in a Drama Series. Sadly for soap opera fans, Stamos left GH in 1984 and the rest is history!
Other notable A-listers who started on GH include Leonard Nimoy (Spark, Star Trek) played Bernie on GH in 1963, Mark Hamill (Kent Murray), Demi Moore, Rick Springfield, Vanessa Marcil, Antonio Sabato Jr., Jonathan Jackson and Ricky Martin.
Paul Walker
Long before he was on Fast and Furious, Paul Walker portrayed Brandon Collins on The Young and Restless (YR). Brandon was a lovelorn young man who struggled with relationships and school in Genoa City.
It wasn't uncommon to see his face grace the covers of The Young and the Restless spoilers magazines. While Brandon never became a prominent character on YR, Walker made him memorable!
Other notable actors who spent time on Y&R include Eva Longoria (Brana Williams), David Hasselhoff, Monica Potter, Eddie Cibrian, Steven Ford, Francesco Quinn, Vivica A. Fox, Michael Damian, Tom Selleck, Marisa Ramirez, Victoria Rowell, Shemar Moore, and Thad Luckinbill, just to name a few.