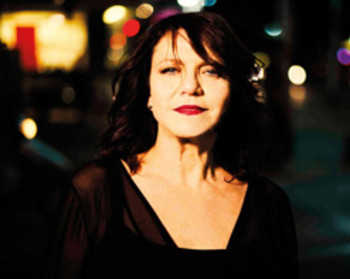 "Tiptoe through your soul, maybe you'll find your way back home."
These are the opening lines of Adina E's riveting new single, "Changing", a song so full, engrossing, yet decidedly nuanced that it's hard to hear it once and not hit repeat. That's the kind of songstress Adina is: one who can captivate listeners without ever needing to resort to flashiness. Led by the opening line, the song speaks of deep change within a person that profoundly shakes the inner core of the soul. Along with the stunningly crisp, wonderfully crafted animated music video created by the team of Yoni Goodman, Maayan Shinar and Sefi Gayego, this new single takes Adina, along with our emotions, to the next level.
http://www.adinaevenzohar.com/
With a passionate delivery and "force of nature" voice, Adina E is no stranger to major change. Adina was raised in New York City and after completing her BA degree from University of Pennsylvania, she took a year break to live and work in Israel. 40 years later and she's still there. Before becoming a professional vocalist, this artist lived multiple lives. She spent her time working in careers such as social work, head hunting, and philanthropy, just to name a few. Unafraid, Adina jumped into the music industry much later than the average singer. In her mid-40's Adina E, the world class singer, was born. With a couple albums now under her belt, she is continuing to push the envelope with her strongest effort yet and has become impossible not to root for.
"Changing" is the flagship song of Adina E's career. This song puts the rest of her history in the backseat as she takes hold of the wheel, and drives straight into the face of the the world's darkest flaws. Musically, each section in the band shines through the darkness with great aplomb. The words sway over the feathery, precise guitar plucks as the drums stomp right into the mix, giving the band a steady heartbeat to keep their footing. The animation in this video is absolutely breathtaking. The attention to detail, the hues used to accentuate mood, and the undoubtedly pertinent story-line, make this the perfect visual experience to pair with "Changing." It's not just music fans celebrating "Changing," but critics and film buffs alike are also taking note. The video has been accepted into multiple film festivals internationally, including the upcoming Cut-Out Festival in the city of Queretaro, Mexico that Adina will attend in person.