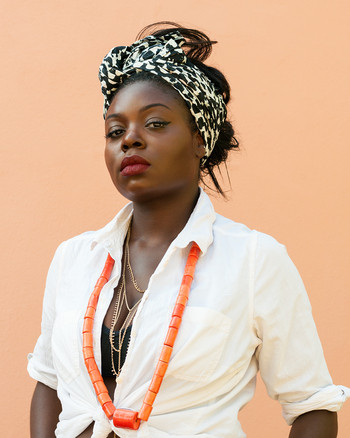 Aadae makes music that crosses boundaries.
Born in Nigeria but raised in Peckham, her songwriting speaks of family parties spent listening to high life and Afrobeat, long nights in South London dancing to UK garage, and an innate love of the impact pop songwriting can have.
Following support from 1Xtra, 6Music, The Fader, The Line Of Best Fit, and more, debut EP 'Agape' will be released on November 10th and it crosses several continents to deliver something laced with colour, life, and energy.
Opening and closing with samples of a Yoruba church service in rural Nigeria, Aadae focusses on worship in all its forms. 'Flat Line (Make Me Lose My Mind)' is perfectly formed, a piece of Afro-centric future soul that recalls everyone from Jessie Ware to Erykah Badu.