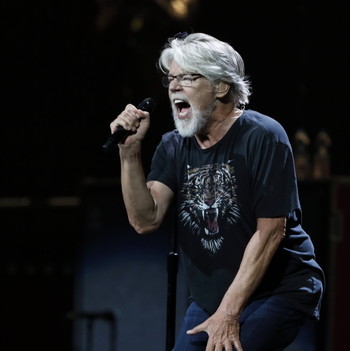 Capitol Records recording artist Bob Seger will release his 18th studio album, I KNEW YOU WHEN, Friday, November 17th. The album, recorded in Nashville and Detroit, is available for pre-order starting today on BobSeger.com.
The new set features Seger's tribute to Lou Reed, a rockin' cover of Reed's "Busload of Faith", which fans can stream on select services and download now with their digital preorder. Seger also includes tributes to his friend Glenn Frey, in the heartfelt self-penned "Glenn Song", and to Leonard Cohen with a timely cover of Cohen's "Democracy". Seger dedicates the album to the memory of Glenn Frey.
I KNEW YOU WHEN also features the reflective title track, uptempo rockers "The Highway", "Runaway Train", and "Blue Ridge", an ode to the history and beauty of the Appalachian Mountains, and the passionate guitar driven ballad, "I'll Remember You".
Photo by Ken Settle
Stream: