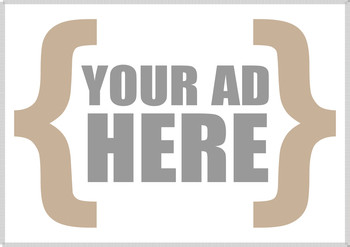 Felix Cartal's brand new "Hold Tight"
With his dreamy, melodic and yet dance-floor friendly sound, Felix Cartal has established himself as a force to be reckoned with in modern dance music. His Spotify channel has garnered over 45 million streams, and his track "Killing Time" with R3hab reached over 4 million streams just a few weeks after its release. Felix's appeal lies in his ability to convey complex emotions through his music, like the hopeful angst of his recent release "Get What You Give," leaving listeners with a positive emotional catharsis. To this effect, "Get What You Give" has soared to the #1 spot on Sirius XM Chill and the Hype Machine and is quickly climbing the Canadian Top 40 radio chart. With such immense recent successes, we can't wait to see what's next for Felix Cartal. Catch him on one of his North American tour dates this fall to experience the magic for yourself.
WNDR RELEASES HIS NEW SINGLE 'LET IT OUT'
WNDR has revealed his new single, 'Let It Out', ft. vocals from rising UK R&B artist Jordan King. The single further showcases WNDR's production prowess, following the release of his previous tracks 'Human' and 'Medicine' (the latter having achieved over 3.85 million streams on Spotify).
Kill The Ideal video for 'Dangerous!'
The band explain that, "The video demonstrates that appearances can be deceiving. We went full on Die-Hard shooting this music video and wanted to create something that shows that anyone can be dangerous if they put their mind to it" .
The track was written by frontman Ash Wilson following years of being bullied while growing up. He says, "the person that gave me the inspiration for this song irritates the hell out of me! 'Dangerous!' is about looking your enemies in the face and squaring up to them with a smile. I went through hell and high water and 'Dangerous!' was the result… it's gonna stick to you like a leech".
Sam Michael Trowse – 'The Reason Why' Single
Sam Michael Trowse (AKA Johnny) also known as Sam Trowse or Johnny Edison is a singer/songwriter, guitarist and drummer from Melbourne, Australia.
Sam grew up in Adelaide and later moved to Canada, and then Melbourne. He formerly played in a number of bands doing the gig circuit in Adelaide Australia, as well as Vancouver and Calgary in Canada, Sam now concentrates on his solo music in Melbourne.
ICYMI: Introducing Underwater Boys Debut single "Everyone You Know"
Underwater Boys is the very fine work of Tom & Nick Klar – two brothers who make dreamy, fuzzy pop music in Brighton. Drawing influence from Cocteau Twins, Beach House, The Cure and Tame Impala, their sound is characterised by Tom's sweet, otherworldly falsetto, and multi-instrumentalist Nick's woozy, ethereal soundscapes.
Mina – 'Make Money' ft. Bryte
Following quick-fire EPs from label heads SNØW and Ahadadream, More Time Records have tapped Mina for new single, 'Make Money', featuring Ghanaian vocalist Bryte.
Recorded in Accra earlier this year, 'Make Money' hones in on the post-Carnival buzz as Mina, who has turned in remixes for Mixpak and Nina Las Vegas' NLV Records and released recent EP, 'Sentah', through Enchufada, moulds the polyrhythms of Funky and Azonto into distinctive and colourful new shapes.
Barenaked Ladies announce new album "Fake Nudes"
With over 14 million albums sold, multiple JUNO Awards and Grammy nominations, world renowned rockers Barenaked Ladies are excited to announce the release of their fifteenth studio album, FAKE NUDES, on November 17, 2017 via UMC. The new album features fourteen freshly minted tracks including catchy lead single "Lookin' Up" written by BNL frontman Ed Robertson, Kevin Griffin (Better Than Ezra) and Sam Hollander (who has co-written with Weezer, Fitz & The Tantrums and Train). Beginning Friday September 8, 2017 Fake Nudes will be available to pre-order on CD or digitally.
Lyric video: Necrophor "Chaos Undivided"
Swedish act Necrophor, have released a lyrics video from their recent album Reborn. The track is Chaos Undividedand it's a typical slice of uncompromising Death/Black Metal to set your soul on fire.
TUSK debut single 'Matter Of Time'
Nottingham's TUSK is a five-piece, twin guitar, alt-rock band hailing from the same university campus that gave us London Grammar, Childhood and Amber Run.
Shauna Burns Announces New Release "Scarborough Fair"
Shauna Burns, the seasoned Celtic inspired artist, is known for enchanting listeners with her soothing vocals, sweeping piano solos, and spiritually healing music. The singer-songwriter and pianist is set to release her cover single of an old-time classic, "Scarborough Fair," on October 6, 2017 through the label Red Rock Music.
Shauna Burns rejuvenates "Scarborough Fair" with her own Celtic spin to this English traditional ballad. Singing the female's reply to the male's request to prove true love, Shauna brings her own perspective to this classic tale. Her intricate yet, delicate piano melodies whisk through the entire piece. Shauna's crystalline and haunting vocal performance is laced between engaging threads and a Celtic harp that broaden the dreamy effect of the song.
Robert Plant announces US tour dates + shares new song
Robert Plant has announced the first North American headline dates on his upcoming world tour celebrating the release of his eagerly anticipated new album Carry Fire which arrives via Nonesuch/Warner Bros. at all music retailers and streaming services on Friday, October 13, 2017. The album track "Bluebirds Over The Mountain" is also available today. Written by rockabilly legend Ersel Hickey and later recorded by both Richie Valens and The Beach Boys, "Bluebirds Over The Mountain" features special guest Chrissie Hynde joining Plant on vocals. The track is accompanied by a striking companion visual, streaming now at Plant's official YouTube channel (as are companion videos for both "The May Queen" and "Bones of Saints."
Element Rhymes "Wherever I Go"
Element Rhyme's presents the first single "Wherever I Go" produced by Omito Beats off the brand new "Hidden Hills" album slated for an October release. The video features, contortionist, and aerialist Zoe Rose Kirkpatrick, Photogenic's High Fashion model Algo Brehane, Dancer Silke Kindle, and other guest appearances.
About the single "My Hands": "Fast and to the point, "My Hands," is possibly the first true single to come out of Phantom Phunk. This up-tempo foot stomper carries a seemingly calculated blend of moods, teetering between a groovy calmness and a hyperactive angst. The darker undertones in this piece however go nearly undetected next to the jubilant lead of the vocal melody. Insulated by crystal-like surf-rock guitars, the lyrics convey a confused kind of dissatisfaction—a passive divide that is just worrisome, yet still, collected enough to achieve the bipolar splits inherent in the music. Regardless, don't let the brooding lyrics deter you from enjoying this 60's summer jam" – Phantom Phunk
Jessica Lynn Releases New Video "Crazy Idea"
Emerging Country star, Jessica Lynn, releases her new music video "Crazy Idea", which she premiered on AXS. She shares with AXS readers that "this music video was so much fun to put together because the footage let us relive so many incredible memories." The "Crazy Idea" video features never-before-shown footage from Lynn's summer 2017 tour in Europe. Lynn's new EP, Look at Me That Way, is available now on iTunes, Amazon and Spotify.
Diet Cig premiere occult-friendly video for "Maid of the Mist"
A few dates into their biggest European tour yet, NYC's Diet Cig today release the occult-friendly new video for "Maid Of The Mist", a video DIY have called "frankly amazing" in their premiere.
OSCAR AND THE WOLF — SHARES "RUNAWAY" VIDEO
Max Colombie (= Oscar And The Wolf) worked alongside fashion designers Ann Demeulemeester and Dries van Noten for this iconic video for the single, which is part of his self-titled North American debut EP. The debut on 29th September via Neon Gold Records is a perfect introduction to US audiences for the Belgian arena star, pairing earlier European hits "Strange Entity" and "The Game" with four brand new selections from his forthcoming album Infinity, available in Europe on the same day via Play It Again Sam ([PIAS]).
LIZZO RELEASES "TRUTH HURTS" VIDEO
Yesterday, Lizzo released the video for her new single "Truth Hurts." The video, which premiered via Vogue, is the follow up to August's release of "Water Me." Lizzo recently made an appearance on Bravo's Watch What Happens Live as the guest bartender. Lizzo also made several appearances during New York Fashion Week including Christian Siriano's show, Refinery29's 29rooms installation, and the VFiles show. Recently, Lizzo performed at Made In America festival and at The Meadows.
MONTREAL'S BIRDS OF PARADISE RELEASING EXPERIMENTAL 'LOVE HOTEL' EP
The newest Birds of Paradise' release, Love Hotel, is an EP created in collaboration with ex-Aids Wolf member, André the Maji. The EP also features guest musicians Jean-Michel Coutu (I.D.A.L.G. founder), Warren Auld, and pianist Jeff Louch. Most of the tracks were recorded live at Planet Studios with whiz kid, Sebastien Perry. Experimental covers of Duke Ellington, Lee Hazelwood and Tennessee Ernie Ford songs as well as improvised electronic soundscapes and warped beats all used in order to capture the dreamy atmosphere and eery echoes of 30s & 50s pop vocal music.
New Signing: THE BALLROOM THIEVES
Nettwerk Records is excited to announce that The Ballroom Thieves have joined the label roster.
"A rock band in a folk suit," The Ballroom Thieves – lead singer and guitarist Martin Earley, cellist Calin Peters and percussionist Devin Mauch – have been releasing their own fresh blend of spirited blues, folk and rock since 2012. With last year's self-released album Deadeye, the band earned their own spot among celebrated music makers and is nominated for 5 Boston Music Awards, including Artist Of The Year, Album Of The Year, Live Artist Of The Year, Folk Artist Of The Year and Male Vocalist for Earley. Last year, the band took home three awards – Live Artist Of The Year, Americana Artist of the Year and Folk Artist of the Year.
THE BIGGEST ARTIST OF 2017: POST MALONE
Post Malone has officially emerged as Hip-Hop's biggest bona fide "rockstar!" The new single from the multiplatinum chart-topping Dallas, TX artist—"rockstar" feat. 21 Savage (produced by Tank God & Louis Bell)—is the "#1 Song Worldwide," setting a new streaming record. It shattered Apple Music's one-week record total for a single song with 25 million streams worldwide and 22.5 million U.S. streams.
As the biggest single debut of 2017, "rockstar" skyrocketed to #1 in more than 20+ counties worldwide. Among its many accolades, "rockstar" holds down #1 on US Spotify, Global Spotify, US Spotify Viral, and Global Spotify Viral charts. It debuted #1 on the iTunes Overall Top 200 and Top Hip-Hop/Rap Songs Chart in addition to trending #1 in search. At Apple Music, it's #1 Overall and #1 Hip-Hop/Rap. Moreover, it remains #1 on US Soundcloud and Global Soundcloud. In just one week, it generated 65 million streams. With no radio airplay, it debuted Top 10 on the Shazam US Charts.
DEAFKIDS: Configuração Do Lamento By Brazilian Outfit Nears Official Release
With Configuração Do Lamento, the uniquely devastating album by Brazilian trio DEAFKIDS, rapidly approaching official release through Neurot Recordings next week, the tracks Veia Aberta" and "Lamina Cortante" have been made available for streaming alongside preorders.
Skipp Whitman, "Comfortable"
Massachusetts-bred, LA-based emcee/producer Skipp Whitman presents the music video for "Comfortable", shot entirely in an Ikea. Skipp has collaborated with Skyzoo and Grafh, and has opened for Kanye West, KRS-One, Talib Kweli, Kool G Rap, Nas and Guru.
Grandbrothers share new single "Long Forgotten Future"
Following the highly-praised enchanting first track from their new album, "Bloodflow," Dusseldorf pianist/engineer duo Grandbrothers have unveiled another new song. "Long Forgotten Future" is the second track to be taken from their forthcoming second full length, Open, which is set for release on October 20th via City Slang. It further demonstrates the delicate, moving and entirely unique hybrid of piano and electronics that is fast becoming Grandbrothers' trademark.
Rexx Life Raj – "Freedom Love"
"I used to fall asleep with 'Closer To My Dreams' on repeat so having actual music with Goapele almost feels like I never woke up," Rexx Life Raj explained to MILK. "So if I am dreaming, please don't wake me up, bb. Kyle Betty and I had been working on this track and were looking for the perfect feature. I wanted a warm, female voice but didn't know Goapele the time. A few weeks later I noticed that she had followed me on twitter, which blew my mind, so I reached out to her and voilà. She gave it exactly what it needed plus more. I'm forever grateful."
DRMCTHR Announce 'Hold Your Love' LP
Baltimore alternative pop band DRMCTHR (formerly spelled Dreamcatcher) is thrilled to announce their signing to Darkshore Music Group along with their forthcoming full-length LP, Hold Your Love. Today the band is teaming up with Substream Magazine to premiere the first single off the album, "Apartment."
The World is a Beautiful Place & I am No Longer Afraid to Die Share New Song "Gram"
Today, The World is a Beautiful Place & I am No Longer Afraid to Die premiere their new single "Gram." With its powerful commentary on the healthcare system and pharmaceutical industry, the track appears on TWIABP's new album Always Foreign (due out on Epitaph this Friday).
Willie Watson's "Gallows Pole" music video premieres at NPR Music
In celebration of the album, Watson is currently in the midst of an extensive fall headline tour, including upcoming shows at L.A.'s Largo at the Coronet, Chicago's Old Town School of Folk Music, DC's Songbyrd and Philadelphia's Boot & Saddle as well as two co-headline shows with Colter Wall at NYC's Rough Trade and Mercury Lounge. Watson will continue the tour into 2018 with newly confirmed shows in Birmingham, Decatur, Charlotte, Asheville, Carrboro, Bristol, Chattanooga, Knoxville, Nashville, Austin, Houston, Santa Fe, Phoenix and San Diego. Tickets for the 2018 tour dates will go on-sale this Friday, September 29.
Seattle darkwave duo Cock & Swan announce new LP 'Dream Alone'
Today sees the announcement of Seattle-based darkwave, electronic-pop duo Cock & Swan's forthcoming album, Dream Alone. The moving lead-single "PERG (Honing)" premieres today on The Line of Best Fit, who describes the track as "…a grimly beautiful liminal moment, wobbling between heaven and hell." Dream Alone is out November 3rd on Hush Hush Records.
EXHUMED: Revolver Shares New Music Video For "Night Work"
Gore metal maniacs EXHUMED have shared the official music video for "Night Work" off the impending, new full-length album Death Revenge.
Music Tastes Good Hits Long Beach This Weekend
With just five days to go before we kick off Music Tastes Good 2017, the festival team wants to share some helpful links to get you prepared for an incredible weekend in Long Beach!
There's a limited number of tickets still available for the "Taste Tent" which features 16 chefs from Long Beach & New Orleans, sharing unlimited food over course of the entire weekend. If having the most delicious food offerings is your thing, you're going to want to get your Taste Tent pass.
Kitty, Daisy & Lewis Share New Track "Slave"
Today North London siblings Kitty, Daisy & Lewis a new track 'Slave,' the second track to be taken from their forthcoming album Superscope, out on 29th September through Sunday Best Recordings.
Speaking about 'Slave', the band say: "Slave is a soulful feel-good track, about pushing forward and not being enslaved by your emotions. Features an all-star legendary Jamican born section keeping it groovy"
Los Angeles queer art-rock/punk artist La Louma
"La Louma's Let The World Be Flooded Out is a powerful upcoming album releasing Nov. 3. It's a raucous call to arms that speaks volumes in the current political climate, both a rowdy war cry and a look inside La Louma herself." – Billboard
Tre Sera and Sevim Release New Noise Debut "Knuckles Up"
Rising producers Tre Sera and Sevim meld bass house and trap together on their ruthless New Noise debut "Knuckles Up."
Wolf Alice release video for new track "Heavenward"
Today, London-based rock band Wolf Alice unveil the music video for their recently released track "Heavenward", which was directed by Andy DeLuca. "Heavenward" will be included on the band's upcoming sophomore album entitled Visions Of A Life, which is set for release September 29th, 2017 via Dirty Hit/RCA Records and is available for pre-order now.
Scotty McCreery Pops the Question to Girlfriend Gabi Dugal
The man voted "Country Music's Hottest Bachelor" will soon give up the title as Scotty McCreery and his longtime girlfriend Gabi Dugal are engaged. The couple plans to wed in 2018.
McCreery proposed to the love of his life today at one of their favorite places on the planet: the mountains of North Carolina near Grandfather Mountain. The singer/songwriter asked Dugal to go on a hike with him on their favorite trail, which they discovered just last year. Walking up the mountain, the ACM, BMI and CMT Award winner patiently waited for the perfect moment to ask his all-important question. When the two arrived on top of the mountain surrounded by stunning views of lush green forests, McCreery got down on one knee, presented a ring he had helped design specifically for her, and asked Dugal to be his wife.
Berkeley's Caleborate Overcomes Massive Odds on the Electric "Bankrobber"
A rhyming technician with a humble charisma and a clever conversational flow, Caleborate is turning heads from coast to coast. With 308k monthly listeners on Spotify and 362k streams in less than a month on his last single, "Soul," Caleborate is building ample momentum for Real Person, his upcoming project. "Bankrobber," the latest single from the project, is an electric track that details both Caleborate's troubled past and inspiring journey to the top. Prior to "Banrobber" and "Soul," Caleborate shared the loose, exuberant "Make Me & Take Me," recently added to Spotify's Most Necessary playlist, which was accompanied by a self-directed, one-take video. Featuring production from Ian McKee, Lege Kale, Chonchies, Drew Banga, and Willem Ardui, Real Person arrives on October 6th via TBKTR.
SF psych songwriter Joel Gion (of Brian Jonestown Massacre) announces new s/t album
Today, SF psych master Joel Gion announced his new s/t record, out 11/17 via Beyond Beyond is Beyond with the hazy "Zig Zag", which premiered via Clash. The outlet said of the track, "'Zig Zag' is rooted in that Eastern sounding acoustic guitar, all open strings, drone suggestion and solid foundation. Joel's vocal steers through clouds of sound, a hypnotic return that feels like the best possible opener."
LEX ISHIMOTO NAMED AMERICA'S FAVORITE DANCER
Tonight, SO YOU THINK YOU CAN DANCE came to a dramatic conclusion when Lex Ishimoto was named the winner during the live two-hour season finale on FOX. Ishimoto, 19, from Irvine, CA, received the most votes and danced off with the cash prize of $250,000, the cover of Dance Spirit magazine and the title of America's Favorite Dancer. Ishimoto also will join the rest of the Top 10 and All-Stars Jasmine Harper and Marko Germar for the So You Think You Can Dance Season 14 Tour, which kicks off Thursday, Oct. 5 at the Chicago Theatre in Chicago, IL.
"Wow. One for the books," said Ishimoto. "But the journey has no end and there is more work to be done. Stay legendary."
Ritual Talk Share "Dancing Still" Track via All Things Go
Brooklyn-based, psychedelic indie rock band, Ritual Talk, announce their debut EP, Rippled Glass, due out in October 2017. The EP was recorded in several places – 4 out of 5 of the drum tracks were produced in Philly, vibraphone and cello were recorded at the Clive Davis Institute of Recorded Music with Jack Hallenbeck (Scott James, OSHUN) and nearly everything else was produced and recorded in the band's apartment in NYC. The EP was mixed by Chris Shaw (Modest Mouse, Wilco) and mastered by Chris Gehringer (Yeasayer, Chairlift).
OMB Peezy Drops Word of Mouth Documentary
Armed with a world-weary Southern drawl and street parables which never glorify or sugarcoat a treacherous lifestyle, Alabama-native OMB Peezy frequently displays a maturity that belies his age (20 years old). Peezy's Word Of Mouth documentary chronicles the youngster's rise and how he emerged from obscurity into a partnership with E-40's Sick Wid It Records and 300 Entertainment. Premiered by HipHopDX, the 10-minute video features commentary from 40 and YouTube's Music Lead Naomi Zeichner, among others, as they explain what makes Peezy's music resonate the way it has in less than a year.
Big Head Todd and the Monsters' "New World Arisin"
Big Head Todd and the Monsters return for their 11th full length LP, New World Arisin', November 3 on Big Records. The album's first single "Damaged One" is currently at #26 and rising on the AAA Chart.
Grow Together: The Benefits of Starting a School Garden Program
"A garden is a grand teacher," horticulturist Gertrude Jekyll wrote. School administrators obviously agree because the nation is in the midst of a school gardening boom. The number of school gardens nearly doubled between 2013 and 2015. More than 7,000 American schools now have a garden.
Most teachers start a school garden program in elementary schools, and grow flowers or veggies. Some include unique features, such as chickens, orchards, and aquaponics systems (where students raise fish and use the fishes' waste to feed plants). Teachers use gardening activities to teach nearly every discipline, including health, nutrition, science, math, environmental studies, language arts, art, and social studies. Students in one California school sow native plants to learn what the state looked like prior to European settlement. In other schools, kids test soil composition, learn about food chains and ecosystems, measure plants as they grow, calculate the perimeter and area of garden beds, and keep gardening journals.
The Trongone Band Releases Debut LP
Hailing from Richmond, VA and formed by brothers Andrew and Johnny, The Trongone Band is set to release their debut LP, "Keys To The House" on June 30th via Harmonized Records. Drawing from Funk, Blues, Americana and Southern Rock, the quartet is rounded out by keyboardist Ben "Wolfe" White and award-winning bassist Todd Herrington. The band plans to begin touring this month in support of the album.
Of the album, Johnny Trongone says. "It was one thing to develop and write the songs over the past year as we played them out on the road, but it was a completely different world to take them into the studio, put them under the microscope and really turn them into songs."
Wesley Fuller Shares "Biggest Fan" Lyric Video
Wesley Fuller, the Perth-born, Melbourne-based power pop boy wonder, has shared the lyric video for "Biggest Fan". It's the latest track to be taken from his forthcoming debut album Inner City Dream which was released on 1965 Records last Friday.
Very much a 'solo' affair, the album was written, recorded, produced and mixed at various studios, including his own home set-up, around Melbourne and comes a year on from the brash debut EP, Melvista, Inner City Dream features twelve tracks of swirling psych, jangly pop and punchy, crunchy glam that show off Fuller's broadening sonic palette and his progression as a writer and producer.
Jason Poranski (ex-Beirut) directs subversive Aris Kindt "Several Wolves"
On October, 20, 2017, ambient shoegaze duo Aris Kindt — the collaborative project of Gabe Hedrick and Francis Harris — launch the new Kingdoms imprint with their second album, Swann and Odette. Picking up where 2015's Floods leaves off, Swann and Odette is an evolutionary leap forward for the duo. The sonic palette is deeper, the grooves more sparse and the melodies are given more room to seep deep within a mix so expansive it feels almost tactile. This is heady, opulent stuff. The album is immaculately produced and cunningly arranged to sidestep easy classification while not sacrificing accessibility and authentic feeling.