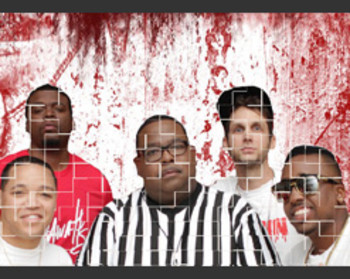 Last fall, we brought you "Tear Down the Walls", the incredibly uplifting video from Todd Curry. Pastor Todd Curry is a dynamic preacher at St. Peter, United Church of God, Inc. in the Eastwood Community of Pinehurst, North Carolina, and he's also a prolific teacher, national youth coordinator, an award-winning songwriter, and national recording artist. In a world where so many are focused on building up the walls, Todd Curry is tearing them down, while spreading a message of love, inclusiveness, and faith to all.
Todd Curry is a nationally touring group and won the 2012 Rhythm of Gospel Award for Artist of the Year, as well as numerous other awards. Curry believes that in order to "fix" the problems in our current society, we must "Tear Down the Walls" that keep us apart and come together as one, through LOVE. The original version of "Tear Down the Walls" has received national radio play, including Kirk Franklin's Sirius Radio, as well as remaining in the top ten on the charts for two and a half months.
With "Tear Down the Walls 2″, Todd Curry have put a hip-hop spin on "Tear Down the Walls". This time, they're bringing the message to tear down the walls of racism, sexism, and segregation to a new crowd of young people, whether they are saved or unsaved. The beat was created by Cedric Thompson, Jr. ("CJ") and produced by Todd Curry and Ahmod Goins ("Mod-G"). Mod-G and rappers Bryan Carter "Young Saint", Paul J. McKeithan "PJ", and Jermaine Watts "Megawatts" bring a different vibe, different energy, and different flow, to make this collaboration pop!