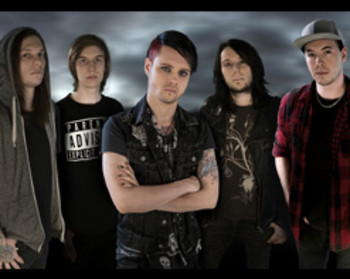 Energetic, engaging lives shows. A dedication to the post hardcore genre. Most importantly, an innate ability to strike a perfect balance between melody and metal. These are the characteristics that define Regensburg, Germany's outfit The Edge Of Reason.
http://www.the-edge-of-reason.de/
The band released their debut album, Broken But Not Torn, in 2017 to widespread applause from their rapidly expanding fanbase. The self-produced effort strikes a theme of dealing with psychological issues, the struggle to contain them on a day-by-day basis, and the insatiable desire to change them. It's all heavy stuff, and guitarists Alex and Billy, drummer Niko, and bassist Dani all do their part, but once vocalist Ro Seven drops his soaring melodies on top while mixing in guttural growls, the nuances of these songs come to light, showing that The Edge Of Reason is more than just a bunch of angst-filled guys.
For the first single, "Is She Worth It," the band tackles a theme many have felt before; girl problems. From their perspective, however, it's a different kind of problem. Rather than themselves coping with stress from the fairer sex, they're on the outside looking in on someone close to them enduring an unhealthy relationship. It's a slippery slope, but these guys can see the red flags from a mile away.