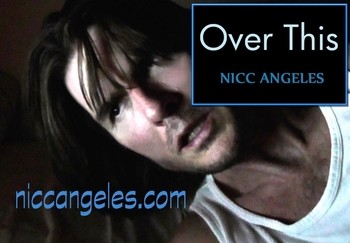 CID Ft. CeeLo Green release Video for 'Believer'
GRAMMY AWARD® winners CID (NY based DJ + producer) and the legendary CeeLo Green teamed up earlier this summer to bring you their infectious, inspirational anthem, 'Believer' – out via Big Beat Records.
BLINDFOLDED AND LED TO THE WOODS: "Meth Tooth" Video
As Christchurch, New Zealand-based brutal death/grind faction BLINDFOLDED AND LED TO THE WOODS prepares for the October release of their Modern Adoxography album, Metal Injection has debuted the band's intense new video for the demented track, "Meth Tooth," the second single to be released from the record.
The Mylars Release Official Music Video for "Forever Done"
New Jersey based rock band The Mylars have released the Official Music Video for their single "Forever Done." The first single off of their September 15th scheduled, debut album, Melody Records, "Forever Done" was directed by Steven Nathan.
Josephine Oniyama Shares first single in five years, 'Til You'
Speaking about the new single, Josephine says: "'Til You' is a really special track for me. It's about self-affirmation, about being comfortable in your own skin. And in the end that is the best time to really bond with other people and make relationships work and grow; when you finally know who you are and can help other people grow too."
The Rasmus release chilling new single "Silver Night"
Legendary Finnish alt-rockers, The Rasmus, once again strike that chord of familiar Nordic melancholia with "Silver Night". The chilling new single is the latest taster of the long-awaited album, Dark Matters, which was produced by Swedish team, The Family (Iggy Azalea, Fifth Harmony).
Jason Heath And The Greedy Souls (roots-rock, Americana) to release new album in October
LA-based roots-rock band Jason Heath And The Greedy Souls is set to release its new album, But There's Nowhere To Go, on October 13, 2017 via Industrial Amusement. It is the band's second album for Wayne Kramer's label. The record is a cry from the broken belly of the American Dream, where time, neglect, and corruption have taken their toll on this grand experiment called the U.S. of A. Seems like there's nothing left to do but howl at the moon, and set out through the wilderness of the unknown in search of a new direction.
The new songs were mostly written as the band was on tour after the U.S. Presidential election last November. Traveling the country in its aftermath, Heath saw and heard from all walks of American life and put those observations into his new work. "It couldn't be helped," says Heath. "We are losing our national identity. Everyone is looking for someone else to blame. Faith in the status quo has been lost. There is a general feeling of confusion and misrepresentation, no matter who one voted for. There is a national ambience of panic, a fear of the unknown, and an overall distrust of any institution."
Tafari Anthony – Skope News
Quote: "To The End is an anthem for anyone trying to accomplish their dream regardless of what people have to say about it and pushing through your own self-sabotage to achieve it. – Tafari Anthony
Australian Act, Stand Atlantic (Rude Records) Unveil "Sidewinder" Music Video
Stand Atlantic, formed by Bonnie Fraser (vocals), Jonno Panichi (drums), and David Potter (bass), are an Alternative Pop/Rock band from Sydney, Australia that offer a fresh blend of melodic hooks and power-driven instrumentals. From the release of their debut EP to their unparalleled live performance, Stand Atlantic are tipped to be the next band to break through the Australian scene. On September 15th, the band will release their forthcoming EP, Sidewinder, via Rude Records.
HAAi releases 'Be Good' on Coconut Beats
London-based DJ HAAi has released her latest single, 'Be Good' on her own label, Coconut Beats. Best known for her Saturday night residency at London club Phonox, HAAi has gained widespread recognition thanks to her vibrant sets and eclectic mixes.
'Be Good' echoes HAAi's former work as lead singer and guitarist of Australian psych-rock band The Dark Bells; the new song features all her own vocals, making the track an entirely organic and self-produced HAAi release.
Brooklyn Electronic Music Festival 2017
Brooklyn Electronic Music Festival will be returning to locations throughout Brooklyn October 12-14, 2017, marking its 10th year of forward thinking curation and innovative programming. Spanning over 3 days, the varied events and featured will be hosted by multiple traditional and non-traditional venues integrated within the local community.
Highlights from this year's musical programming include Bicep (live), an Ostgut Ton stage, Green Velvet's Relief Records showcase, Pete Tong, Gorgon City,'s Kingdom stage, a Kompakt curated stage, The Long Count Cycle, Leon Vynehall, Justin Martin, and Low End Theory. In addition to club events and live shows, the festival will also include industry panels presented by Noisey and THUMP, and a record fair presented by Other Music.
Charly Bliss announce comic book and new video for "DQ"
Ahead of their first UK tour, starting in just under a fortnight, NYC's Charly Bliss have released another excellent music video, this time for "DQ", one of the stand outs from their critically acclaimed debut album, Guppy. Noisey, who premiered the video today and interviewed the band, called the band's debut "one of the coolest, most exciting things I've heard in a very long time".
GOTTA's NEW SONG "MAYBELLENE" IS OUT NOW
This week's release sees GOTTA release his new feel good Tropical summer anthem on claimed German imprint WePLAY. A funky guitar rhythm is met with bubby and simple drum kicks, hi hats and disco influence synth stabs. The track also features the vocals of Mick Fouse which emphases the soulful feel on the track with smooth vocals. The single also features two remixes from Mikimoto, who transforms the track into a rich Progressive House banger, and Rose who continues the Disco House vibe of the original track. This is definitely one for kicking back by the pool this summer!
ALASKALASKA song 'Patience'
ALASKALASKA is an art-pop 6 piece from London. They make beautiful groove-aden music that seamlessly blends jazz, disco, funk and R&B into a bold and playful sound uniquely their own; synthetic beats play alongside live drums, delayed guitars and swirling saxophones to create something musically rich and delightfully intricate. Band leader and vocalist Lucinda twists brooding and introspective lyrics – akin to the words of Arthur Russell – into infectious melodies reminiscent of Warpaint, Dirty Projectors or Talk Talk, which demand repeat listens and could as easily soundtrack an afternoon alone as they could a party. They've built a cult following and reputation as extraordinary performers through a handful of low-key London shows.
https://lnk.to/ALASKALASKA-Patience
Dan Auerbach Debuts Music Video For "Stand By My Girl" Via Stereogum
This morning, eight-time GRAMMY–­winner Dan Auerbach debuts the music video for "Stand By My Girl" via Stereogum. The video, about a femme fatale and the men who love her, was directed by Allister Ann, who said of the process, "Sometimes you just get lucky. A song, an artist and a vision come together and seem to align perfectly, and when that happens, it's pure magic." Watch the music video on Stereogum here.
WATCH KODIE SHANE "LEVEL UP" IN JAMAICA WITH NEW MUSIC VIDEO
Rising rapper, vocalist, ingénue and "Sailing Team" first lady KODIE SHANE shares the music video for her track "Level Up." The video was shot on location in Jamaica with the production team Motion Family, and premiered on VFILES. The song is taken from the artists brand-new EP, Back From The Future, which was released on Friday on Epic Records. The 7-track project finds Kodie completely solo, delivering the tightly-wound rhymes and clever lyrics over buoyant, genre-blurring beats that have become her calling card.
POWER QUEST: "KINGS AND GLORY" LYRIC VIDEO RELEASED
Power Quest, the renowned melodic power metal band based in the UK just released a lyric video for "Kings And Glory", the first single from their long awaited 6th album "Sixth Dimension". The album will be released on October 13th via Inner Wound Recordings in Europe/USA and on October 11th in Japan via Marquee/Avalon.
Melange announce their upcoming Beyond Beyond is Beyond record 'Viento Bravo'
Melange is the name of the spice that makes possible intergalactic travel, telepathy, and longevity in Frank Herbert's saga, "Dune." The quintet Melange was formed in Madrid in 2014 and it's members seek similar possibilities in their music. Melange's band members have been involved in the independent music scene for quite some time, playing in bands such as Lüger, RIPKC, and Bucles, to name a few. However the band is really just of a group of friends, joined together with the intention of chasing their own creative restlessness. Melange is Adrian Ceballos (drums and vocals), Daniel Fernandez (bass and vocals), Mario Zamora (keyboard and vocals), Sergio Ceballos (guitar and vocals), and Miguel Rosón (guitar and vocals).
SINICLE Releases Animated Video for "Rabbit Hole"
Los Angeles power trio SINICLE have released an official animated video for "Rabbit Hole," the new single from forthcoming album Angels & Demons. Jump right in at the following.
Dusky Grey – 'Call Me Over (Acoustic)'
Having already racked up over a 1.5 million streams on Spotify for new single 'Call Me Over', Welsh pop duo Dusky Grey unveil the acoustic version of the single.
Listen Joker – 'Medium Core'
Bristol icon and purple sound innovator, Joker, is to release a new three-track EP, simply titled 'Kapsize 021', on September 8.
Written during a lengthy and intense period in the studio, 'Kapsize 021' follows a flurry of EPs released on his Kapsize label in 2016, including 'The Phoenix' and 'XXIV Bit', but lands as the first of his own, EP-length material to drop this year — he released quick fire single, 'Fantasy', back in February.
Ant Beale, Charlie Heat & Rich The Kid drop "Dirty Taurus" Remix Video
Ant Beale has dropped the video for his "Dirty Taurus" Remix featuring Rich The Kid. The original song earned over 1.8 millions streams before Rich jumped on the track, and the song has been a standout from Ant's debut No Rain No Flowers EP produced by G.O.O.D. Music's Charlie Heat. The video, premiered by Mass Appeal, shows Ant and Rich cruising and living in Hollywood Hills with a special cameo from a Ford Taurus.
Justin Morelli Releases the Music Video for his Debut Single "Stay All Night"
The video concept was a collaboration between Justin and the video's director, Mills Media. It depicts the heartbreak felt when commitment to a relationship is not reciprocated. Mills captured those emotions throughout the video perfectly.
The World is a Beautiful Place & I am No Longer Afraid to Die Premiere "Marine Tigers" Video at Noisey
Today, Connecticut's The World is a Beautiful Place & I am No Longer Afraid to Die premiere their video "Marine Tigers" at Noisey.
The song "Marine Tigers" is based off content from singer David Bello's father José Bello's new book Marine Tigers that he wrote about his experience coming to New York from Puerto Rico in the '40s. Bello explains, "Marine Tiger was the ship that carried people from Puerto Rico, and so the white people in New York started calling all the Puerto Rican people 'Marine Tigers.' The idea of being named after something that you're not excited about ties into that feeling of always being foreign." The song also references his mother's personal history as a second-generation American of Lebanese descent—as well as his own upbringing in a predominantly white West Virginia town.
Bond Twins Share "Dance Night" Track On Consequence Of Sound
Typical narratives about twins center on innate, idiosyncratic closeness. Most people expect identical twins in particular to possess inexplicable synergy from birth. Andrew and Brendan Bond are not those kind of twins.
Bond Twins share 10 Things they love about working with their twin, share "Dance Night": Stream
Everyone Is Dirty release new single "Mermaid"
The song premiered in an interview piece with Culture Collide where the band's Sivan Lioncub (electric violin, lead vox) shared, "When my liver failed from an allergy to antibiotics, I felt like a prisoner in the hospital, and was in complete denial. I wouldn't let the band cancel any shows. We were supposed to play Noise Pop, SXSW and Treefort in Boise and I was convinced we'd be going. It was a hard reality to face when I realized I wasn't going anywhere. I felt so sad, like I let the band down and I had no control over anything that was happening. Writing was something I could do from the hospital bed. I keep a journal, and my entries from that time are angry, or spaced out, hallucinating fantasies in a Dilaudid stupor. Many of the lyrics of the album were written during this time. We do all of our recording at home, where Chris has his studio, Donut Time, so for lack of being able to tour, we focused on what we could do, which was record. My energy level was scary low, but we recorded anyway. Recording music was a total escape from otherwise terrifying times."
TOKiMONSTA shares "We Love" video feat. MNDR
TOKiMONSTA's song "We Love" feat. MNDR is an anthem for spreading love and making the most out of life's most special moments – the accompanying music video finds four friends on a road trip with the song soundtracking their memories. Watch the video now on YouTube / Pitchfork – links below. Catch TOKiMONSTA live via her world tour where she will be joined by Kingdom (Fade to Mind), KingJet and KAMI (Save Money) who will be providing support for the US leg and watch for her album Lune Rouge, dropping 10/6 on Young Art Records.
SOiL "Gimme Some Lovin'" Video Release and Greatest Hits Track Listing Revealed
Chicago Heavy Rock outfit SOiL will release Scream: The Essentials on September 15, 2017, via Pavement Entertainment and AFM Records. Celebrating the band's 20-year career, this release will feature tracks from their humble beginnings, rise to fame, and also include alternate versions and mixes.
RICCI Makes New Noise Debut With "Hold My Hands"
Combining contrasting pitched vocals with infective piano and percussion leads, Brazilian producer RICCI delivers a bouncy deep house gem on his New Noise debut "Hold My Hands."
J. RODDY WALSTON & THE BUSINESS Reveal DIY "You Know Me Better" Video
Richmond, VA quartet J. Roddy Walston & The Business has released its self-directed visual of new song "You Know Me Better" today; watch it HERE.
Sparks share beautiful stop motion video for "Edith Piaf (Said It Better Than Me)"
Recorded in Los Angeles, Hippopotamus sees Sparks take the pop form, shake it up, and create an album that is adventurous, fresh, and idiosyncratically 'Sparks.' Described as "the smartest, most consistently evolving band in the history of rock", and internationally-acclaimed as pop pioneers, Sparks' music has always been innovative and instantly identifiable.
"Edith Piaf (Said It Better Than Me)" follows the release of the title track and "What The Hell Is It This Time." All three songs are available for download and streaming, and are available instantly with the full album iTunes pre-order.
BlackWolfOscar shows his growth as an artist on his latest single 'Marigold'
BlackWolfOscar presents 'Marigold' the lead single of his fourth mixtape 'Osmosis.' The growth alluded to in the title of this mixtape is emblematic the creative process Oscar employed while making 'Osmosis'. He has challenged himself to devise extraordinary bars, departing from the generic, trivial topics often covered in music in search of meaningful, poetic lyrics, which describe not only his own artistic journey as a musician, but also provide commentary on the situations surrounding him.
Watch Nnamdi Ogbonnaya's "hOp Off" video
Today, Nnamdi Ogbonnaya shares the music video for "hOp Off", a bouncy single from his latest album, DROOL (Sooper Records & Father/Daughter Records).
KWAYE Shares "Sweetest Life" Video
Zimbabwe-born artist KWAYE has released his new video for "Sweetest Life" off his debut Solar EP, out now via Mind of a Genius. The video, directed by frequent collaborator Billy Boyd Cape, showcases some of the beautiful vistas and vibrant industrial districts of Los Angeles where KWAYE's journey started while serving as an ode to solo dance pieces like Gene Kelly's Singin' In The Rain scene, as well as Michael Jackson's performance in "Black Or White." While previous videos showcased expert group choreography, "Sweetest Life" is solely focused on KWAYE's own self-expression. The video serves as a visual reflection of KWAYE's personal growth and experiences after a year in Los Angeles.
Demure For Sure drops trippy new video for "French Kiss"
The video premiered on What Youth where Demure For Sure (real name Zach de Sorbo) shared, "'French Kiss' is the sequel to the beloved classic 'Party Hardy.' Part of the Demure For Sure Masterpiece Collection, it's a must-see music video families can enjoy together for years to come. Witness the magic of this landmark perverted fantasy over and over again. 'French Kiss' is sheer enchantment."
JAHN ROME – "Superhero"
Mental illness is a topic that's increasingly discussed in modern music, and that's a good thing. Jahn Rome enters this conversation with the kojo a.-produced "Superhero," a frank discussion of what it takes to be supportive and a resource for someone with mental illness.
B R I Q U E V I L L E: Decibel Debuts "Akte V" F
On September 29th, the enigmatic ensemble known as B R I Q U E V I L L E will unleash their stunning, three-track II full-length. In advance of its release, today Decibel Magazine reveals the first audio from the offering in the form of opening psalm "Akte V."
New Lets Tokyo Single & Music Video "You Are"
Independent recording artist Lets Tokyo fuses R&B and pop with beautiful melodies and three-part harmony to create musical bliss on their latest single "You Are," the third single off of their upcoming EP Gemini. "You Are" is a song about longing, connection and disconnection, vast emptiness and relentless love. The music video for "You Are" was shot on one of the hottest days of the year in Death Valley, CA. Highly atmospheric in nature it uses beautiful cinematography to explore the song's themes.
Broen Share New Track "Time"
With its twinkling synths, squelching bass and funk guitar ushering in vocalist Marianna Røe's soulful vocals, the track perfectly exemplifies the poppy–yet–questing eclectic spirit that defines this exciting young band.
Get To Know Lil Uzi Vert!
Lil Uzi Vert recently sat down with Zane Lowe on Apple Beats1 for a Q&A session to get to know the hip hop rock star. This comes fresh off the heels of Lil Uzi Vert's new album "Luv is Rage 2" release and his epic win at the VMAs for Song of the Summer for his hit track "XO Tour Llif3." The VMAs also saw Lil Uzi Vert take the stage to perform the winning song with label mate Ed Sheeran for a surprising collaboration.
HAEMORRHAGE Shares New Studio Video For "Transporting Cadavers"
Spanish goregrind stalwarts HAEMORRHAGE have shared a new track, "Transporting Cadavers," off the band's impending seventh studio album We Are The Gore. The track is delivered through an intense in-studio video, created from clips captured during the album's recording process at Mpire Studios in January 2017.
I The Mighty Announce Album/Tour with New Single!
One of the most progressive voices in alternative rock, San Francisco's I The Mighty, announced today that their highly-anticipated new album Where the Mind Wants to Go / Where You Let it Go will be released on October 20th via Equal Vision Records. In celebration of the album release, the band will be embarking on a full national co-headlining tour with labelmates Hail The Sun the next day, October 21st in San Francisco, CA.
Along with this announcement, the band also released "Silver Tongues"; the first single from the album. "Silver Tongues", which features Tilian Pearson of Dance Gavin Dance, is a pulsing wall of frenzied percussion, ethereal synths and driving, delay-soaked guitar over which Brent Walsh assertively declares "Never again will I spend all the precious time that I have left, on those who oppose anyone doing what they love".
L.A. Witch performs in Boston on November 6th
In the dimly lit interior of a small nightclub, where the stale smell of a thousand extinguished cigarettes drowns out the smell of spilt beer and broken dreams, a band plays against a backdrop of cheap golden tinsel. Outside, palm trees line the night's horizon. In the years to come, the streets will swell into highways and interstates, but for now Los Angeles is still a young city growing daily with transplants from across the United States, all looking for a new life. It's still a city largely cut off from the rest of the country, and in the years before the Manson family forever tarnishes the infinite hope of the Western enclave and before the Hell's Angels of Altamont interrupt rock n' roll's peaceful trajectory with unprecedented violence, there is still a dreamy California sound for those dark rooms suffused with neon light. The three women of L.A. Witch wouldn't be born for several decades, but their sound transports you back to those warm Californian nights in smoky rooms.
#GoT and DJ Kristian Nairn "Bigger"
Excited to share his new track, "Bigger," with the world Nairn says, "I've been fortunate enough to tour the world over the past few years playing at some of the most amazing venues, with such incredible crowds, and this track really evolved from the sound of my live set. This is a much bigger sound for me than any of my previous releases, hence the name, and I can't wait to have it out in the world." Kristian Nairn is currently traveling the United States, bringing his live DJ set, titled 'Rave of Thrones,' to cities including Brooklyn, Philadelphia, Sacramento, Denver, and more.
Jay 305 releases the video for "When You Say" featuring Omarion
Jay 305 releases the video for "When You Say" featuring Omarion, the first from his debut album Taking All Bets.
DYSCARNATE: Invisible Oranges Unveils "Traitors In The Palace"
As the release of With All Their Might, the impending third full-length from UK death metal trio DYSCARNATE, inches closer to release, Invisible Oranges offers up "Traitors In The Palace" for public feasting.
Metallica To Re-Release Master Of Puppets November 10, 2017
Metallica today announced that they will reissue their third album, Master of Puppets on November 10th on their own Blackened Recordings. The album has been remastered for the most advanced sound quality and will be available in various digital and physical configurations. The reissue is available for pre-order beginning today at www.metallica.com where fans can see the full package details and track listing. Those who pre-order the standard album will receive an instant download of "Disposable Heroes (Remastered)". Those who pre-order the expanded or deluxe editions will receive an instant download of "Disposable Heroes (Remastered)" and "The Thing That Should Not Be (Live at the Aragon Ballroom, Chicago, IL – May 25th, 1986)".
Pageants announce their long awaited debut with the premiere of "Chai" via i-D
Pageants was formed by Rebecca Coleman in the aftermath of leaving Avi Buffalo (Sub Pop) in 2010, a band in which she was a founding member at the age of sixteen. Frustrated with clashing personalities and differences in musical sensibility, she, along with two other Avi Buffalo defectors, set out to revive the simplicity and spirit of earlier days. Diaristic yet dreamy and abstract in nature, her songs merge pop levity with melancholic lyrical undercurrents. Collaborating with boyfriend Devin O'Brien to flush out demos, their debut LP, 'Forever' was close to completion in 2015. When label interest around the album hit a wall, the band decided to hold off on finishing the record while pursuing other opportunities. Coleman continued to write, O'Brien focused on engineering and producing, while also being picked up by Cherry Glazerr (Secretly Canadian) to tour as their bassist and drummer Dylan Wood went on to play with Best Coast (Harvest). Inspired by fresh material and perspectives, Pageants decided to finish 'Forever' earlier this year and will be releasing their debut album via Eye•Dull Records.