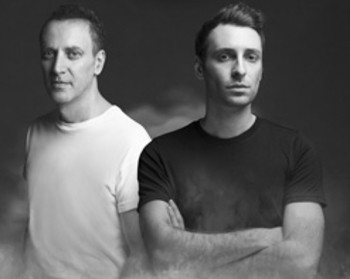 What makes a great summer song? It should come on with the easy inevitability of an ocean breeze, but it also needs to be sufficiently energetic to move the crowd at a party. It needs to sound contemporary enough to capture the moment, but timeless enough to conjure memories of all the summers gone by. A great summer song is blissful, but also a little wistful — it carries with it a hint of the chill of the autumn to come. It needs to sound great in all summertime contexts: the block party, the gym, the highway, and especially the beach.
If your summer can use a song like that, we've got good news for you. MaWayy has delivered an ideal track to score the hot days and hotter nights. Everything about "Wrong" — the drum builds, the indelible chorus, the stuttering synthesizers that melt across the release like crayons in the sun, the syrupy, slowed-down vocal sample, and the yearning lead performance — radiates the warmth of a seaside strand. "Wrong" is the sort of effortless track you'd expect to get from a longtime EDM hitmaker; amazingly, it's the MaWayy debut.
Yes, this is a brand new transcontinental collaboration between two musicians with deep discographies. The Emmy Award-winning Brian Wayy is a Los Angeleno who has composed music for hundreds of shows; he's also a pop remixer with an extensive catalog of exciting electronic reinterpretations of songs by Paula Abdul, Rod Stewart, Diana Ross, and other stars. The Iranian Masoud Fuladi — or Caspian Beat, as many of his international fans know him — is one of the most successful electronic musicians in his home country, and an attraction in the cosmopolitan city of Bandar-e-Azali. The two have never met in person, but the chemistry they've developed over the Internet is palpable in the irresistible grooves of "Wrong".