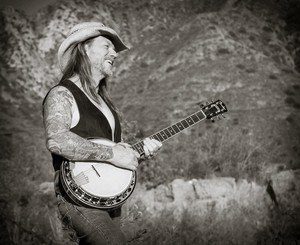 DICK CLARK PRODUCTIONS AND TUBEFILTER ANNOUNCE NOMINATIONS FOR THE 7TH ANNUAL STREAMY AWARDS
dick clark productions and Tubefilter announced today the nominees for the 7th Annual Streamy Awards. The nominees were announced exclusively via the Streamy Awards Twitter account (@streamys). The 2017 Streamy Awards will take place at the iconic Beverly Hilton on Tuesday, September 26 at 9:30PM ET / 6:30PM PT.
YouTube personality and filmmaker Casey Neistat and go90's original series Mr. Student Body President lead with six nominations each. DeStorm Power's independent drama series Caught, actor, comedian and author Lilly Singh, and Steven Suptic's breakout show Sugar Pine 7 each garnered four nominations each. The full list of the 7th Annual Streamy Awards nominees is included below.
C-BO – "BODY 4 BODY" (MOZZY DISS)
C-Bo, a West Coast rap veteran, has been a staple in Sacramento, a city infested with gang violence, for decades. Now, Sactown's own Mozzy has risen to popularity despite of (or perhaps in part due to) the violence surrounding his music. Videos like "The Truth" and "I'm Just Being Honest" sparked shootings that killed people close to Mozzy, but he's yet to bite his tongue, and now he has dissed the Sac-Town legend, C-Bo, with his "New Era New King" single. So, it was only right that C-Bo responded with his "Body 4 Body" song, which is the first single from his forthcoming album, "The Problem" set to drop in a few weeks.
GARY NUMAN SHARES NEW SONG "AND IT ALL BEGAN WITH YOU"
Savage (Songs From A Broken World) is an album with a narrative that's set in an apocalyptic, post-global warming Earth in the not-too-distant future. There is no technology left and most of the planet has turned to a desolate desert wasteland. Food is scarce, water even more so and human kindness and decency are just a dim and distant memory. Western and Eastern cultures have merged, more because of the need to simply survive than any feelings of greater tolerance or understanding. It's a harsh, savage environment, as are the survivors who still roam across it.
SUM, "BLACK FRIDAY" F. BLACK THOUGHT
Multi-coastal lyricist Sum presents "Black Friday", his new single featuring Black Thought of The Roots. Produced by Los Angeles beatsmith Longbeard, "Black Friday" will appear on Whatever Doesn't Kill Me Better Keep Running, his forthcoming new project set to feature the late Ikey Owens, Yamin Semali, Chris Merritt, and productions from Cazal Organizm, DK The Punisher and P.U.D.G.E.
Action Bronson track ft. Rick Ross
Flushing, Queens rapper Action Bronson is ending the Blue Chips saga this coming Friday 8/25 with Blue Chips 7000 and today's he's released one more track from it "9-24-7000" ft. Rick Ross. The track comes the same day as the announcement of plans for a new nightly TV show on VICELAND along with the renewal of a third season of his highly popular Fuck, That's Delicious show on the same network.
Lyrica Anderson – "Don't Take It Personal" –
Singer and Song writer Lyrica Anderson is shining brighter than ever in her new music video for her sexy and dangerous new single "Don't Take It Personal." The Love & Hip Hop Hollywood star has been creating quite the buzz and stir outside of the VH1 franchise by heating up the radio waves as well as music streaming services.
INDIGNITY Take Us To A 'Realm Of Dissociation'
Sliptrick Records are proud to announce the release from the first Polish band to grace our roster. Death metal, Grind specialists Indignity. However, the band are not in any way a novelty, creating an album full of brutal power and tight, technical precision. 9 tracks of sonic dexterity that isn't afraid to show the bands influences and dedication to progression.
TUSKS shares video for title track 'Dissolve'
TUSKS – aka UK multiinstrumentalist, songwriter, producer and chantreuse Emily Underhill – recently announced debut album Dissolve, due for release on October 13th via One Little Indian, and shared its title track.
Sony Music Partners with Dubset To Monetize and Manage Song Uses In Streaming DJ Sets and Remixes
Dubset Media, a leading company bringing transparency, control, and royalties to rights holders through the distribution of DJ sets and song remixes, today announced that Sony Music has become the first major label to allow for the use of its masters in Dubset DJ sets and remixes available on premium music services.
Under a groundbreaking new agreement that unlocks a new revenue stream for its artists, Sony Music will use Dubset's MixBANK Rights Management Platform and Cross Clearance Network to monetize and manage the inclusion of its catalog in DJ sets and remixes that Dubset distributes on behalf of DJs, producers, and other artists to approved subscription streaming platforms.
PROPHETS OF RAGE CONFRONT RACISM FROM SELMA TO CHARLOTTESVILLE ON NEW VIDEO FOR "RADICAL EYES"
Using blunt and startling imagery, "Radical Eyes," the new video from Prophets Of Rage draws a straight line between the civil rights era struggle of the 60's and the ugly events that unfolded last week in Charlottesville, Virginia. Flashes of 'radicals' such as Barry Goldwater, Malcolm X, Dr. Martin Luther King Jr., Roger Stone, George Carlin, Paul Manafort, David Duke, Noam Chomsky, Jeff Sessions, Osama Bin Laden, Maya Angelou, Theresa May and Steve Bannon redefine the meaning of resistance while making one thing crystal clear: equality and human rights require active, persistence participation; 'justice for all' is a real live contact sport.
LEDISI RELEASES OFFICIAL VIDEO FOR RISING SINGLE "HIGH"
Verve Records artist Ledisi has a lot to be excited about as she gears up for the release of her new studio album Let Love Rule, which hits September 22. "HIGH," the lead single off the album, has aggressively climbed up the UAC and Billboard charts (#14 & #13 respectively). To add to the excitement, Ledisi's new video for "HIGH" premiered via BET SOUL, CENTRIC, and BET.com this past weekend.
London's heavy rocksteady pioneers The Vex the new video 'Education Kills'
An electrifying injection of no-holds-barred punk rock, 'Education Kills' is a tribute to the extraordinary bravery of Malala Yousafzai, shot in the head by the Pakistan Taliban while campaigning for women's rights to education. With this now Nobel Laureate in mind, The Vex's treatise on the evil that men do is set to overdriven punky-reggae riffage and a fiercely anthemic chorus.
Watch the wonderful new video from Faith Healer
Yesterday, Noisey premiered the wonderfully weird video for the title track calling it "one of the record's most gentle and melodic tracks, with Jalbert's voice at the front of the mix, backed by some high synths and an elastic bassline."
French producer Chams announces new EP, 'Lettre d'Amort'
"'Lettre d'Amort' is an EP by French producer Chams. It is a deeply personal collection of songs that were born out of transcendental experience he had during his teenage years. Growing up surrounded by the Alps and raised by an alpinist father, he always felt like those high mountains looming over him were "sacred places where the beauty and fear of nature merge to shape a unique atmosphere of vulnerable plenitude."
Today CAPYAC share their new single "Fade Out" on HipHopDX. The track features Austin MC RuDi Devino. Prior to "Fade Out", the band recently released the videos for their singles "Talk About" and "Bubblegum" on Earmilk and High Snobiety respectively. CAPYAC will also be heading out on a U.S. tour this summer. Dates are below. "Talk About" and "Bubblegum" are out now on Spotify.
Pallab Sarker's new video for 'Not Gonna Fall In Love With You'
After a successful career as a ministerial press advisor to the former labour government, Pallab Sarker has now launched himself a career as an indie-acoustic singer-songwriter with the endearing, heart-warming video for his latest single, 'Not Gonna Fall in Love With You'.
Lindstrøm announces new LP
Norwegian producer Lindstrøm, aka "the king of space disco" (New Yorker), will release his fifth solo album, It's Alright Between Us As It Is, on October 20th via Smalltown Supersound.
LOST HORIZONS Share New Track "She Led Me Away"
Currently celebrating 20 years piloting his revered record label Bella Union, Simon Raymonde has scaled another personal peak, a new collaboration with drummer Richie Thomas. They're called Lost Horizons, and their stunning debut album, Ojalá, released 3rd November on Bella Union, is a rare sighting of two gifted musicians who, for different reasons, have been largely absent from music-making for the last 20 years. Yet the record is proof of a telepathic relationship through music, established when the pair first became collaborators and friends in the eighties. Raymonde was recently interviewed on NPR's World Café on the project and the label.
ONI Releases Metal-Charged Cover of Linkin Park Classic, "A Place For My Head"
Unmatched technical progressive metal band ONI have publicly cited Linkin Park as a longtime influence, and after the recent untimely death of vocalist Chester Bennington, the band decided to enter the studio to record a cover track and pay homage to their fallen musical hero. Right now, you can stream ONI's metal-charged cover of the classic Linkin Park track, "A Place For My Head", here.
New Zealand Power Rock duo Cairo Knife Fight releases Second US Single "A-Eight"
Cairo Knife Fight is back again with another single to prove that you don't need a massive band to make a massive sound. New Zealand Power Rock duo, Cairo Knife Fight, releases their second video single "A-Eight", once again featuring the beautiful Hannah Tasker-Poland from Ghost in the Shell. The band relied on their usual team for the video: director Karl Lear, who is known for his work on movies such as Gladiator and Waverider, and Donny Duncan, cinematographer for Xena: Warrior Princess.
Tom Freund feat. Ben Harper "Let My Love Open The Door"
Harper adds, "Tom and I are lifelong collaborators. As much brothers as friends. We have known one another longer than we haven't. I hold him and his artistry dear. Anytime Tom calls for a session it's an honor. Even considering our camaraderie, he has his pick of 'first call' players who all love playing with him, so I jump at the chance. Tom had been doing 'Let My Love Open The Door' in his live show. When we'd tour together, he would invite me to sit in on the song during his set, and we'd do it as a duo: ukulele and lap steel, and of course those two instruments of Hawaiian origin were born to be played together. Each time we'd play it live was more fun than the last, and that carried over into the studio recording. I feel the recorded version captures the essence of those live versions we did. And to get to play with one of the greatest living drummers: Matt Johnson, that's the crowning jewel."
OVERDOSE SUPPORT: "Restarting"
No Echo has unveiled the crushing "Restarting" by Finnish noise rock/hardcore raging unit OVERDOSE SUPPORT, the new single pulled from their incoming debut album, Try Dying, nearing release in September through Kaos Kontrol.
Evangelia Releases Debut Single
On Evangelia's upcoming debut EP, an attentive listener can feel the rhythmic pulse of the Mediterranean Sea where she spent summers as a kid writing lyrics on the balcony of her family's farmhouse. Another listen will bring to light the influence of 60 years worth of folk heroes and rock bands and jazz trios trying to make a name for themselves at The Bitter End or Kenny's Castaways. Perhaps, the most endearing experience you will hear though is that of the Jersey girl with an all-consuming passion for music that found her playing at clubs throughout the tri-state area both solo and with Little Rose; the alt-folk band she formed with some of the standout players she met through the open mics she organized while at Rutgers University.
Revlover present funky debut single "Johnny Brown"
The Legend of Johnny Brown is a song that can as easily be labeled "Gospel Funk" as it can be labeled "Dance" or "Disco". Its distinct sound, simply stated, is a collision between different approaches to making music. On the one side is the thinking of Garcia who moved away from the Miami music scene years ago to start what became one of the fastest growing and most influential churches in South Florida. On the other side you have the modern approach of his long-time childhood friend and well-seasoned Miami music scene legend Tony Laurencio. Tony, also known as Smurphio, has played with almost everyone in town in addition to releasing a volume of electronic music over the last decade with his band, Afrobeta. This serendipitous reunion of two friends that started their first band in junior high along with the songwriting and powerhouse voice of Megan Morrison (Dorothy's Surrender) has given birth to a unique yet familiar sound that effortlessly connects with the human heart.
THE NIGHT GAME PREMIERE VIDEO FOR SINGLE "THE OUTFIELD"
Today, Los Angeles based outfit The Night Game premiered their first music video for debut single, "The Outfield" on The FADER. "I wanted to portray the lyrical intent of "The Outfield" and the idea of swimming upstream. It was filmed on a fairly gruesome, rainy day to capture fighting against a sea of umbrellas."
Singer/Songwriter Sammi Rae Murciano Shines Light on Bullying with "REFLECTION"
With the National Center for Educational Statistics reporting that one out of every five students in the U.S. say they've experienced some form of bullying, the issue continues to have a powerful impact on children and young adults alike who look for outlets to express their pain along with messages of hope. Having gone through her own bout with being bullied however, Sammi Rae Murciano has turned her hardship into "Reflection" (OUT NOW!), an empowering track that looks back at her own experiences, along with a brand new EP set to debut this Fall!
Dead Stars Share New Single "Smarter"
Dead Stars will release their new LP, Perfect Patterns, on September 1st. A follow-up to last year's Bright Colors and 2014's Slumber, it still features plenty of fuzzed-out guitars, catchy pop hooks, and a touch of '90s nostalgia, but with a more minimalist song structure and stripped-down arrangements than past releases.
Young States announce mini tour dates
Hailing from Norwich, Young States are a four-piece band specialising in energetic and passionate punk rock.
Formed at the end of 2014, the band met at a music school in Norwich. Guitar and vocalist, Libby was on a sound engineering course, the others on music performance courses. Guitarist, Amy got Young States together as she was bored of seeing male band after male band, and wanted to form an all-female group. She approached the others in the corridors of college after seeing them carrying their instruments.
Keep Shelly In Athens shares new single, "Game Over (Daniel's Scene)"
The ethereal and swirling sounds of the ambient-influenced pop of Greece's Keep Shelly in Athens captures the transient feelings of city life and the inevitable passing of time. With lush melodic beats and dreamy vocals Keep Shelly's production is an accessible and lighthearted entry into the world of down-tempo electronica.
With previous releases on labels including Forest Family Records, Transparent Records, Planet Mu, Cascine and Friends of Friends, the duo have already transported their whimsical arrangements and soothing productions across the globe, including performances at Coachella Festival, Parklife Festival, Brighton's The Great Escape Festival and Austin's Fun Fun Fun.
Emancipator Premieres Lead Single "Ghost Pong"
As a gifted artist and producer, one might struggle to place a finger on what makes his music so addictive, but would undoubtedly return to the underlying feeling of balance and connection. The New York Times proclaims that "No part of his fusion is forced….While many attempts to merge classical melodicism with dance music sound awkward and gimmicky…Emancipator has found a balance."
For The Win Battle It Out With 'Us Versus Them'
San Diego natives FOR THE WIN have delivered "Us Versus Them," the fourth video from their upcoming album Heavy Thoughts, set for release this Friday, August 25th. The song kicks off the new album with its immediate callout, "This is a song for the beaten and broken!' and skyrockets FOR THE WIN's singalong, pile-on, aggressive guitar driven pop into mosh pits (and speakers) worldwide.
Monogold announce sixth album
The prolific NYC-based psych-pop trio recruited a group of young art students from The Good School, a mobile arts education school for young NYC students that specializes in stop-motion animation. Students at The Good School work out of schools all over Manhattan and Brooklyn, so Monogold went into a class to meet with a group of them and talked to them about food, candy and dreams, and the students created this absolutely adorable video that was as weird as the band hoped. All of the kids who worked on the video were between 6-7 years old and did all of the animation by hand, completely on their own. Pretty, pretty amazing!
Los Angeles Police Department Premieres Video at Culture Collide
Today, Culture Collide premieres the video for "If I Lied" by Los Angeles Police Department. The track appears on the L.A.-based act's self-titled sophomore album, out now on Anti- Records.
The Dark Red Seed Releases "The Antagonist" Video
THE DARK RED SEED is the musical outlet of Tosten Larson, guitarist for Seattle dark folk musician King Dude. A self-coined "metaphor for the heart", THE DARK RED SEED represents a direct reference to life — and death — itself. The duo, which also includes King Dude engineer Shawn Flemming, will release its debut EP, Stands with Death, on September 15 via Prophecy Productions (Alcest, Sun of the Sleepless).