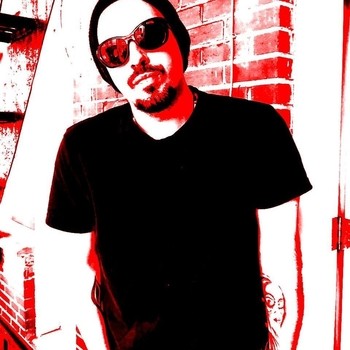 Intimate and cool, Pat Scarlett is a singer/songwriter that has traded a low-key, acoustic approach for maxed out distortion & new wave synths. At first glance, he seems mysterious, hidden behind a pair of sunglasses and a signature beanie. But when you take a listen to his lyrics, it's clear that Pat is a closet-romantic at heart.
"Like a male Hope Sandoval, Scarlett is subtle and beautiful," says AudioFuzz. Pat Scarlett has a retro sound that's softened by his voice and warmed by his emotional and deeply personal lyrics. Valley FM 89.5 radio describes his sound as "exquisitely melodic rock/pop." Though brand new to the music scene, Pat is planning to release his debut album later this year. His previously released single "4th of July" was warmly received by critics and made audiences impatient for his next song. The release of his latest single "You Make It Alright" paired with a music video to match is a sweet treat for his fans.
The video for "You Make It Alright" is an 8mm style, vie en rose view of one of Scarlett's apparent romantic interludes. Pat serenades us behind a pastel collage as we follow a cool looking girl around the house and through the city. He told Impose.com that the song is "something of a ruminating confession of affection in a shoegazy mix of droning synths and floating, amped out guitars." "You Make It Alright" is a retro breath of fresh air amidst the bling & bitches, gloss & polish approach to much of contemporary video making.