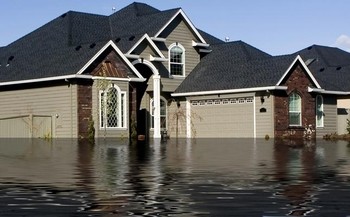 Plumbing leaks, sewage backup, home appliance malfunctions, burst pipes, storms and heavy rain can cause water to get into your home or business. This may lead to numerous problems, including damaged floors, cracked foundations, rusty pipes and mold growth. Water damage can also result in major financial implications for homes and businesses.
If water damage is not treated, severe problems that pose health risks such as mildew and mold can arise. This is a key concern for vulnerable individuals like young children and the elderly. The challenges of water damage after flooding can be addressed by hiring cleaning and restoration experts.
Dealing with Flood Damage
Evaluating flood damage promptly and implementing a cleaning plan rapidly are issues that require quick action. Moisture easily seeps into parts that homeowners may overlook and avoiding extensive damage involves certified and licensed restoration experts who can carry out inspections and embark on water mitigation. This can minimize water damage after flooding and lessen the severity of the situation.
Damage Restoration
• Certain steps are taken to minimize property destruction, avert further water damage and facilitate property restoration.
• Choose experienced flood damage specialists who are aware of the current procedures that are necessary for drying the structure as fast as possible and use modern technology and equipment.
• Time is valuable when any form of water damage occurs. Acting within a short period of time after the damage can prevent irreparable damage and lower restoration costs.
Rapid Cleanup
• A flooded building is one of the most challenging experiences that people can face. Mold is a major concern among other problems that can arise and cause health problems. Regardless of what causes a flood, proper cleanup is crucial.
• Reducing and eliminating property damage and health issues is a priority after the flood. Hire professionals for a flood cleanup without delay.
• Professional restoration services can help you salvage your belongings. Cleanup crews remove waterlogged materials and inspect areas were mold may thrive.
• Property owners are advised to avoid trying to handle cleanups without professional assistance. This is a job that requires skills and proper equipment.
Damage restoration services are available to help with the cleanup and mitigate damage that is caused by water as result of broken pipes, natural floods and other incidents.
Disaster Recovery after a Flood
Along with water damage, sewage may backup and settle within dry wall, furnishing, floors and other areas that come into contact with the water. Dirty water is contaminated by bacteria and viruses that are hazardous if they are not professionally handled by equipped restoration technicians.
The impact of water damage goes on and affects buildings for a long time after the event occurred. Rapid water mitigation is necessary for protecting the structure of your home or business from mold, pest infestations and rot. Allowing the water to remain in floors and walls increases the risk of mold growing and spreading around.
Conclusion
Beginning water mitigation will protect your building structure and the items inside it. Restoration technicians have experience and equipment that ranges from moisture meters to dehumidifiers to ensure that every drop of water is effectively removed from the structure to prevent further damage.