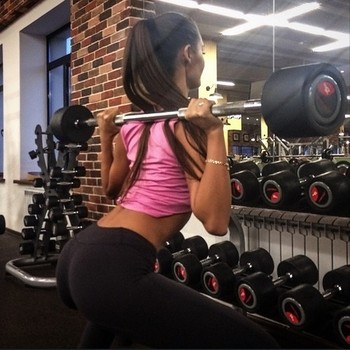 Working out in the gym or playing a sport is a good hobby. However, once your sessions are over, you will find that your clothes are smelling awful! Sometimes the smell is so revolting that you need to carry an extra set of fresh clothes that you wear on your way back home. Moreover, when you are with people, you often face embarrassment at the gym or sports practice grounds as they avoid coming close to you because of the unpleasant smell you emit!
How do you deal with the sweaty and stinky gym clothes?
Once you are home, you face the dilemma of washing your smelly workout clothes. General detergents might get it somewhat clean, but what about the bacteria and the smell that lingers? Many people wash their clothes after every workout, but the smell does not go away completely. That is why some sports companies have come up with a solution called sports detergents. These detergents have been specially made and formulated to wash your smelly gym or sports clothes without damaging the fabric.
Why do your gym or sports clothes smell so bad?
When you are shopping for gym or sports clothes, you will find that they are made of special material. The texture of your clothes is breathable. That means when you work out or play a sport, the cloth does not get in the way of your movements. Moreover, the excess sweat does not collect on your clothes and leave them dripping wet with perspiration. These clothes are special, and this is why they are marketed and bought on a large scale. As an example, Apex Fitness presents clothes that are perfect for your gym needs.
Give your workout clothes the care they deserve
Your workout clothes require special care. That is why you must use special detergents that do not spoil their sheen and form. No sweat clothes now have sports detergents that take care of the stains and the odors. In case you are working out or playing a sport, you might fall and injure yourself. The detergents are excellent when it comes to the removal of stains from dirt, blood, and grease. However, they are not made of very harsh chemicals, and they are gentle on the fabric. You can use such detergents daily. Such cleaning agents make your clothes look fresh and new.
Buy sports detergents for your daily workout or gym clothes
When you are looking, and ensure that you check their brands. The quality should be good so that your clothes are not damaged. At the same time, check the washing instructions of the clothes you wear. Should they be washed in lukewarm water or cold water? Follow these instructions to make your workout or sports clothes last for a long time.
You have the option of buying sports detergents from online stores. You may check out the local stores and see if they sell good brands. With the regular use of sports detergents, you no longer need to worry about smelly clothes. You can play any sport or workout in the gym with confidence. With the right sports detergent for your clothes, you can bid adieu to the embarrassment of unpleasant smells forever with success!