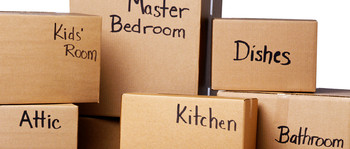 So we heard you were thinking of moving. Moving in and out of DC can be tricky if you are not aware of the ground rules. Take, for example, Stella's experience. She was moving out of her rented apartment that she shared with her friends into her apartment uptown. When she was driving the U-Haul truck down her road, she heard the sirens. She had never expected the Police while moving. It turns out; she was driving in a no-truck zone. She got just a warning since she was unaware and mostly perplexed by the situation. Nonetheless, it was not a smooth start to a long haul.
This experience is enough to make some people never want to move again. That is precisely why you need to work with the top moving company in Washington DC. They will not only help you pack, but they will also make sure you do not fall in a legal vortex. Some of the companies can even make the process enjoyable for you by taking charge of any confounding situation.
You need to plan
Moving is not a one-day job. You must have already been apartment hunting for weeks. All you need to do is, add an extra week for initiating your moving plans. Do not book a mover from Craig's List. Unless you can verify their credentials, USDoT certificates and find client references, you should not book a random moving company.
Do not end up without a mover
Most of us rely on friends and family to initiate a moving task. However, even they can become unavailable depending on your moving season. Book a moving company for at least a week in hand. Sometimes it is hard to get bookings for the most reliable movers and packers in the areas after the vacation times start in schools and colleges or before the commencement of a new semester.
Get packing materials
This is another challenge you have to face if you are not working with professionals. You can save tons by buying boxes and packaging material off Craig's List. Always meet the seller in a public space during busy hours. If you do not want to buy things off Craig's List, you can also try online services that provide moving necessities on hire.
The move
Always keep your time limits in mind while planning the move. Keep all the boxes packed, ready and labeled before the moving truck pulls in. If you are moving into a new apartment ask about move-in times and fees. There are times new residents end up paying much extra cash to store their belongings temporarily because they are unaware of the cutoffs at their new soon-to-be home.
Timing is very crucial when you are moving. It can be very congested on certain days including the 4th of July, Memorial Day and the public holidays.
Author Bio: Derek Gold is a moving strategist who has been working with the top moving company in Washington DC. He has been helping families, students and new professionals move in and out of DC for the last 24 years.