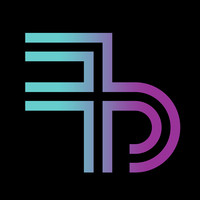 "Gold" is the second single and first official video for First Blush off their upcoming debut full-length release "Monologic" out this summer. First Blush is a genre-bending act, taking the likes of synthpop, combining elements to that of ethereal electronic with strong melodies that are catchy with even heavier riffs. Their influences include The Who, The Flaming Lips, and M83.
How does this all lay itself out in the long run well this one person act for one is an artist whose creation of this band First Blush was made to bring forth the attention of his musical abilities and skill set. For you see, Charles Sekel, is a former Julliard pre-college program individual turned indie musician. His music is a reflection of his battle to defeat a cycle of self destructive behavior, stemming back nearly a decade. Back during his days of college, he was a musician of the classical/jazz kind out at the Peabody Institute.
Sekel would then struggle with the usual formula such as alcohol, as well as mental issues in the form of panic attacks. So he would turn to music original pieces of his own creation to help with his mental well being and health overall. Now that some time has passed he is completely sober, thanks to the help of music, as well as himself, a good therapist, assistance from his girlfriend now turned wife, and his ability to pull himself out this depressing spiral of nowhere. It was truly nothing but addiction, where he had to confidently get himself to release his own solo venture as it were. Which is why we are here now with "Gold", off his debut album "Monologic".
"Gold", is a track of sorts, that is dark and heavy. It believe it or not started out rather silly as a GIF. Sekel says he likes a good GIF meme, pretty much an image of something with a funny caption would be the best explanation really. He says if it's a well placed to maximize that comedic effect, it's well worth it. He then goes on to say "I began wondering if the concept of GIFs could be used in a more serious, dramatic context to invoke feelings of monotony and dread. The director, Adio Ash, created a variety of different scenes to explore different aspects of that underlying concept and wove them together in a TV-channel-based narrative arc, to powerful and dizzying effect."
This of course worked out really well for the track for one, as well as its accompanying video. The track is as it says is dark and heavy, not heavy in a heavy metal genre sense but heavy in the form of its emotional context. Whereas the music is more dark, having the vibe of M83 meets The Flaming Lips. Like really capturing those two elements of acts into one stunning piece of material in the form of this track. It has this never ending piece of beat, it keeps this elemental journey feel to it. Like you're flying through an endless sky or even space. That's really how this song turns out to be really. It just has those elemental melodies that make it flow so well it is hard to resist.
As far as Sekel as an artist crating First Blush, it is an act that should not be ignored for one. For another, this type of act may just end up being the next big thing, in maybe no time at all. Be sure to keep an eye out for First Blush by Charles Skelel.
https://www.facebook.com/firstblushmusic/
By: Natalie Perez