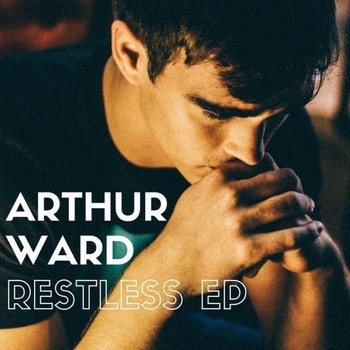 So we are back this week and it is so good to see you all. We have an amazing talented artist on today from Bills country by the name of Arthur Ward. We have much to get to with him but first some music news. First up, Merlin, the global digital rights agency for the independent label sector, will today unveil results of their 2017 member survey at A2IM's annual meeting. Now in its fifth year, the survey draws on responses from hundreds of independent record labels and distributors across 40 countries – tracking changes to their busi-ness over the past calendar year, as well as current trends and developments – http://a2im.org/news/merlin-member-survey-2017/. In other news, While broadcast radio controls more than 50% of all audio usage in the United States, the medium is even healthier in Canada. Whether heard over-the-air or via streaming, AM/FM radio stations account for 61% of all Canadian listening, according to Edison Research's first Canadian "Share of Ear®" study. By comparison, streaming audio services comprise only 9% of listening, compared to 15% in America. "Share of Ear" has accurately and consistently measured audio listening across platforms in the U.S. since 2014. So now lets get to Arthur Ward and his new EP – 'Restless.' I heard it via Spotify and had to have him on. Join us today as we talk about getting into music, the EP, terror at an Ariana Grande concert, and so much more.
Stoli: Where are we talking from today and are you excited for Memorial Day weekend?
Arthur: I currently just got back to Buffalo, New York from an endeavor in Nashville, Tennessee. Yeah, I'm a little excited. Any time there is a chance for me to spend time with family, I get excited haha.
Stoli: Do you have any family/friends in the military and what do Veterans mean to yoU?
Arthur: I have a few friends who have enlisted or are planning to enlist, and I have some family that has served in the past. I have a lot of respect for Veterans, and what they have done for this country. It's because of them that I can freely do what I love. I'm very grateful for them.
Stoli: At what age and point in life did music become more than a hobby?
Arthur:It was at the end of my sophomore year of high school that I started to take music seriously. I was about 16 years old when I quit sports and decided to do music.
Stoli: How long did it take to develop that niche Arthur Ward sound we hear today?
Arthur: I think it took a couple years of songwriting before I had a direction of what I wanted to do. I'm still developing my style, but it's definitely becoming more and more solidified as I continue to gain experience.
Stoli: How much time per week do you devote to making music and also intercating with new and old fans via social media?
Arthur: My goal is to spend at least 3 hours a day on music, and an hour a day on social media. Usually it ends up being a little less than that, but that's kind of the standard that I've set for myself.
Stoli: You have a new 'Restless' EP out. How long did you work on this collection of music and where did you write and record it?
Arthur: I had written all of the songs in my basement. The idea of actually recording my music started until I won a battle of the bands competition my senior year of high school. We won free recording time at GCR audio, which is the Goo Goo Dolls recording studio in Buffalo, NY. There we recorded "Hold My Life Together" and "I'm Yours". Fast forward a year later, and I won a local radio vocal competition and got more free studio time at California Roads Studios. There I recorded the song "Savior". At this point, I was thinking about putting together a small collection of songs and actually beginning to market myself as an artist. I decided to record the last two songs "Restless" and "'Til You Came to Me" in my basement with a good friend in order to get an EP ready for a local show I was playing at. We released the music to the public at that show, and slowly have put it on more and more digital platforms.
Stoli: You can listen to your EP via Spotify for free, does that bother you or do you just want people to hear you?
Arthur: It doesn't bother me at all. I just want people to be able to hear and enjoy my music.
Stoli: If you were to do a full blown music video from the EP what song would that be?
Arthur: That's a really good question. I think I'd have my fans vote on which one they'd like to see done. But if I personally had to pick, I'd pick the title track "Restless".
Stoli: We have witnessed a horror in Manchester at the Ariana Grande show. How does it effect you when you see that ISIS is targeting music fans and does not want people to enjoy music and the fun it brings?
Arthur: The only way I can describe people who want to ruin the lives of others is "evil". It's absolutely terrible. It breaks my heart to see what the families have to deal with because of this. This is something I think that goes beyond music, and my prayers and thoughts go out to all of the families affected by this tragedy.
Stoli: What is coming up for Arthur Ward and where you @ online?
Arthur: I just started an Instagram page @arthurward3, where I'll be posting videos and updates regularly. I'm also planning to start a YouTube channel very soon for my music in order to span my horizons. This summer I'm hoping to play out a lot, and really develop a presence playing shows. I've got a lot of work ahead of me, but I'm super excited about all of it!