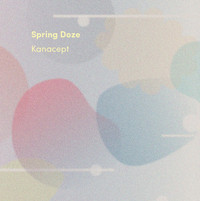 With its clear inspiration taken from a blend of colorful yet smooth jazz and its classic influence, the music trio Kanacept is a beautiful testimony to the power that can be produced with just a few traditional instruments. Kanacept is led by Kana Miyamoto, a recent Japanese graduate of the New School for Jazz and Contemporary. Drawing upon her innate and learned skills, Miyamoto works in harmony with bassist Sammy Weisberg and quitarist Kieran McAuliffe to produce the wall of contemporary sound that is Kanacept.
Kana Miyamoto not only graduated from the New School for Jazz and Contemporary, she was given the Up-and-Coming Artist Overseas Training System grant which sent her to study music in the United States. Renowned for her talent, she played as a soloist, in a chamber group, big band settings and more, truly showcasing her versatile playing style. Miyamoto has also been a part of various recordings for film, television and more with appearances at music festivals as well. Currently, Miyamoto is living in New York and pursuing her deep interest in jazz music in a number of forms, and the most prominent one is Kanacept's album, Spring Doze.
Spring Doze is a perfect mixture of sound. It is as if Kanacept has grasped the idea that for an album to reach its audience, it should have a blend of both uplifting sounds and subdued, tranquil tracks. The album starts off with the track, "Penguin." "Penguin" shows off the vibrancy of talent in Kanacept with its feisty, jam band sound. This track is upbeat and lively, taking a chance to give solos to each member of the band as if in an introduction.
Much like the rest of the tracks, the flute is the prominent instrument, carrying the octaves of Miyamoto's talent high above the rest of the instruments. Though some tracks such as "Spring Doze" are heavy on guitar or heavy on drums, like in "Try Again," the flute takes center stage, providing a floating, pleasant melody. Whether it is dancing furiously across the octaves or playing a more chilled and muted tune such as in "Spring Doze" and in "All the Things You Are," the passion for jazz is evident.
All in all, if you have an affinity for relaxing jazz that could be enjoyed both in a smoky, casual lounge or at a cocktail party in a fine home all the same, Kanacept is for you. Versatile instruments blend effortlessly and each has their own chance to shine among the diverse tracks. For such an old style of music, this trio certainly adds a modern spin to it. They allow jazz and classical tunes to be accessible by anyone from any generation; Kanacept can touch something inside of any listener, which is truly the goal of music at the end of the day.
Kanacept's album, Spring Doze, is recommended for lovers of classical and/or jazz music that want an upgrade to the traditional styles that they are so used to hearing.
Pippa Ivey