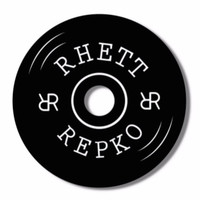 I do not know if it is more than a talent but he (Rhett repko) has it at his fingertips. Obviously it comes to his heart and as undiluted as it comes, he delivers it with a tremendous voice. I must say – he is such a talented song writer as his music has that timeless classic touch. I took time out to listen to all of his songs and dowelled most especially on his new song "were you ever really mine".
"Were you ever really mine"? I thought it was just a question until I listened to Rhett Repko. Like always in all his songs the message was there, that strong emotion that make you want to cry was not left out; then of course his guitar in his hands and his band behind him I don't think you should expect anything less from them. The band was wonderful, the guitar was amazing giving the raw rock and roll but the message was never lost. The energy in the voice remained as strong as it was from the start.
I was particularly moved when he asked in the song "tell me why I have to cry all these" trying to remain the person in question the need for honesty. These particular song has been on repeat all day since I got the link because I can't get myself to change it. It has all the desire features of a real rock and roll. If you have listened to does good old rock and roll of the '80s and '90s where the fulfilment and the feeling of energy and happiness and yet with the intended message been passed across. Do you miss them? Then I bet you that you have absolutely nothing to miss when you listen to this song.
Website: http://www.rhettrepko.com/
Facebook: https://www.facebook.com/rhettrepko/
By: Paul Fitz